Liquid or powder?
Front load or top load detergent?
Fabric conditioner or brightener?
When it comes to picking the right laundry detergent to get perfectly clean clothes, we are bombarded with some varying choices. From detergents for different washing machine types to specialty detergents for fabrics such as denim, silks and wool, to fabric brighteners and bleach, there are products customised for all your laundry needs. So which one should you choose?
Here are some points you should consider when choosing a laundry detergent:
Pick a detergent as per your washing machine type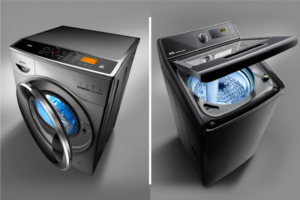 Choosing the right detergent as per your washing machine is most critical to get perfectly washed clothes. In semi-automatic washing machines, a hand wash detergent can be used, while fully automatic washing machines have special detergents formulated for them.
Front Load Liquid Detergents are customised to give optimal wash performance in front load washing machines and generate low foam even at high rpm. A hand wash detergent or a top load detergent should not be used as it may produce suds and affect wash quality and machine performance.
For top load washing machines, choose a Top Load Liquid Detergent. It is matched with the top load mechanical action and designed for use at lower temperatures, delivering excellent cleaning.
Choosing between powder detergent and liquid detergent.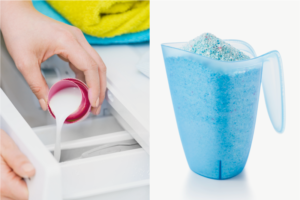 Although powder detergents are commonly used, they sometimes don't completely dissolve and may leave particle residue on clothes and washing machine parts such as detergent dispenser. A good liquid detergent is better suited for automatic washing machines: it dissolves better and doesn't leave residue on clothes that may even cause allergies to babies and those with gentle skin.
Specialty detergents for fabrics
Specialty detergents are usually customised for particular fabric types. They may range from detergent for white fabrics containing enzymes and optical brighteners, to detergent for woollens and silks, comprising Silk Proteins that keep the fabric soft and fluffy.
Certain speciality detergents are custom made for coloured clothes, protecting them from dullness and fading and ensure they stay vibrant. Fabric Brighteners are also available if you wish to enhance the brightness of your fabrics. These usually contain optical brighteners, which are helpful for clothes that lose their sheen over time and start looking dull.  
Also Read>> 12 Tips to Take Care of Woollen Clothes
Stain remover or bleach?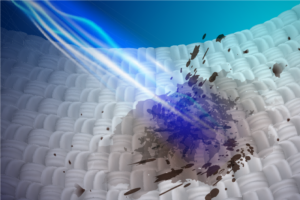 Tough stains are the biggest pain point in laundry. From tea, coffee and wine to oil, ketchup and eggs to grime on cuffs and collars, we come across all kinds of stains regularly. For stain removal on white fabrics, we often use bleach. As much as it is effective in removing stains, bleach also damages the fabric if used regularly.
One should preferably choose a Stain Remover that is chlorine-free and water-based, which reduces the chances of damage to either the fabric or your hands even as it fights stubborn stains.
Also Read>> Chocolate, Mud, Crayon: How to Remove These 10 Stains From Kids' Clothes
Also Read>> Don't let stains get you down
Fabric conditioners and softeners
With regular washing, clothes may get adversely affected by alkaline powder detergents. Fabric conditioners and softeners help retain the natural colour, softness and shine of clothes, and most add a fragrance as well, helping remove detergent smell.
While choosing a fabric conditioner, you should go with one that is suitable for both white and coloured fabrics and can also be used with front load and top load washing machines as well as handwashing.
Also Read>> Laundry Tips & Hacks That Will Save You Time & Money!
Price and quality
A higher price is not a guarantee for excellent wash quality. However, quality detergents cost slightly more than low-grade detergents since they are better researched and tested to deliver good wash quality and not be harsh on your clothes. Poor quality detergents may end up damaging your fabric as well as your washing machine.
Detergent ingredients
The next time you are buying a detergent, notice its ingredients/contents on its label. Chemicals such as phosphates and chlorine are harsh on fabrics and the skin that comes in contact. PH-balanced laundry detergents are gentle on clothes despite repeat washes, helping retain the sheen and softness of delicate clothes and baby wear.
Also Read>> Say goodbye to washing woes
IFB essentials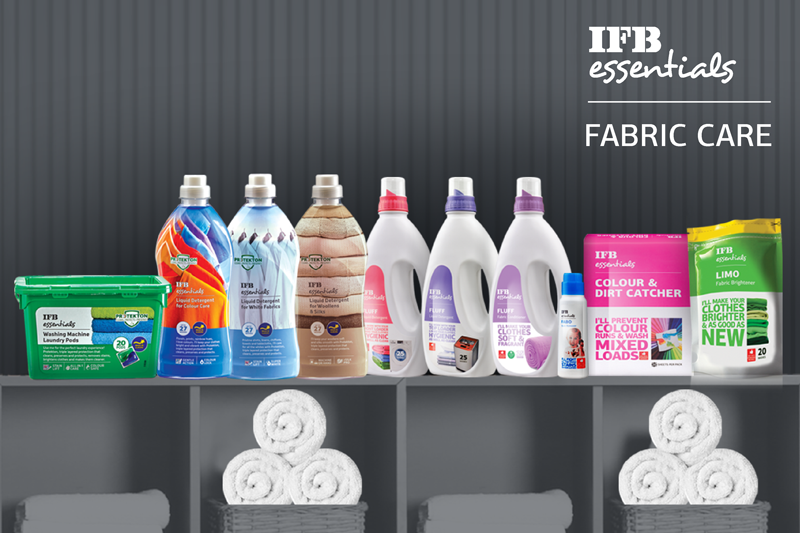 The IFB essentials range of fabric care products offers a complete solution to your laundry needs. From liquid detergents to stain remover to fabric brightener, the fabric care essentials range is a machine-matched technology to deliver optimal cleaning as well as best performance of the washing machine.