Engineered to be extraordinary
IFB reinvents the refrigerator with Extraordinary Technology – E-Tech, that makes life easy for today and tomorrow. Available across a range of single-door Direct Cool and double door Frost Free models.
modular kitchens, the heart of your home
discover style and design—live the kitchen you've dreamed of

Good Care, Better Performance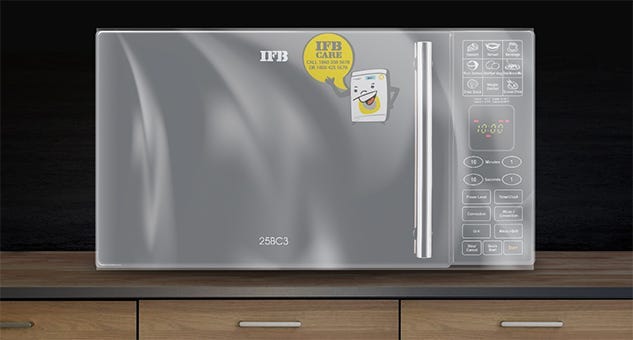 an inside out experience

MICROWAVE ACCESSORIES
From a cover to a microwave friendly starter kit, discover the joys of your microwave
SHOP NOW
microwave hygiene home delivered

IFB essentials MICROCLEAN
Specially formulated kitchen appliance cleaner for your microwave and other appliances, home delivered and available online.
SHOP NOW
A spray on cleaner that sanitises the inside and sparkles the outside of your microwave oven! Taking machine care to the next level, we'll help your microwave last longer.