Let IFB Dishwashers win you over with their ease of use, incredible features and water softening technology. Convenient programs remove stubborn oil and masala stains caused by Indian cooking. Clean your dishes hygienically and easily, while also saving water and energy.
uncompromise on
health & hygiene
IFB Dishwashers destroy germs and odours and keep your dishes and utensils sparkling; perfect for Indian kitchens.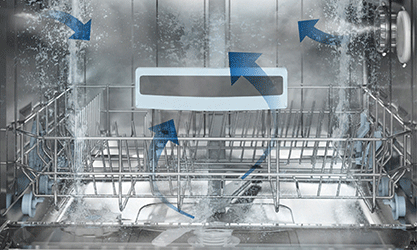 UNIQUE SPRAY ACTION
for better cleaning
Two large 360˚ spray arms and a wide angle shower spray water over every corner of the utensils.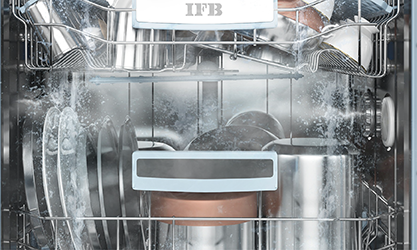 HOT WATER WASH
perfect for Indian cooking
Kills germs upto 99.99% and efficiently removes masala stains from utensils using 70°C hot water.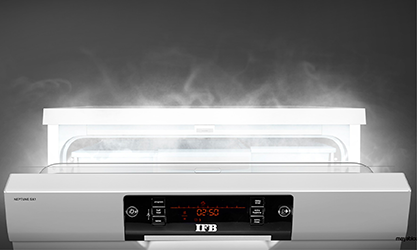 HYGIENIC STEAM DRYING
perfect, effortless drying
Spotless drying of utensils with steam. No need to dry them manually using a cloth.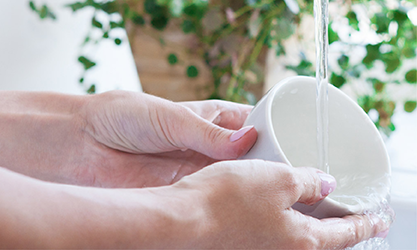 PROTECTS HANDS
hands-free washing
IFB Dishwashers help protect user's hands from continous washing using harsh detergents and water.
uncompromise on
convenience & performance
IFB Dishwashers mean zero breakages and flexible half loads. They also soften hard water, keeping your dishes spotless.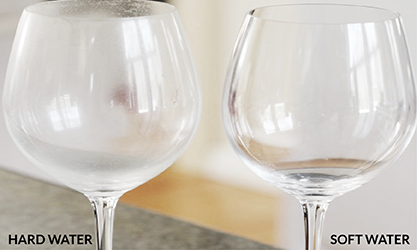 BUILT-IN WATER SOFTENING DEVICE
softens up to 800 ppm
Designed for locations with hard water. (External water softener required for water hardness above 800 ppm.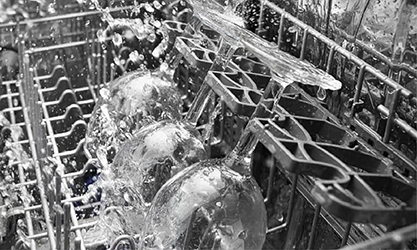 COLD WATER WASH
for gentle care
Washes delicate crockery using room temperature water.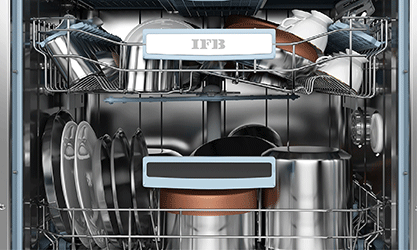 FLEXI HALF LOAD
saves water, detergent & energy
Load the upper or lower basket for easy washing when you have fewer utensils.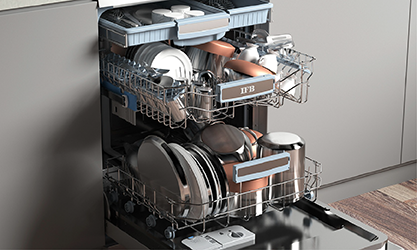 LARGEST CAPACITY DISHWASHER
15 place settings
Fits an entire load of dishes, perfect for a family of up to 7 people.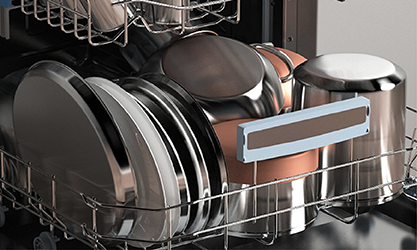 PERFECT FOR INDIAN AND INTERNATIONAL UTENSILS
suitable for every occassion
Washes and dries everything from masala stained kadhais to delicate crockery.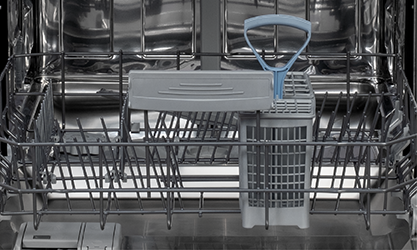 SELF CLEANING
keeps the machine germ-free
The dishwasher's wash and rinse cycles ensure there is no need to clean it after every load.
uncompromise on
peace of mind
IFB Dishwashers are backed up by a comprehensive warranty along with service on call. Upgrade your machine with our regular exchange offers.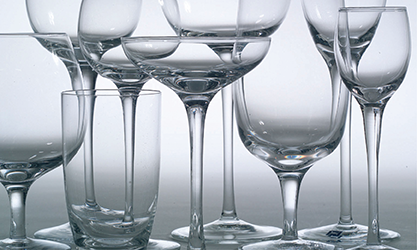 NO CHIPPED GLASSWARE
careful cleaning
Zero breakages with hands-free washing.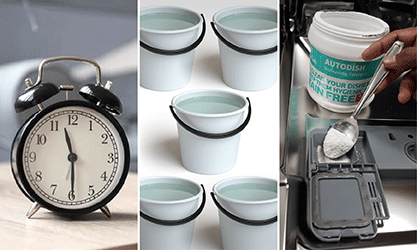 SAVES TIME, WATER AND DETERGENT
efficiency & savings
Uses 9 L of water as compared to hand washing, which uses a minimum of 75 L and 1.45 kWh less energy.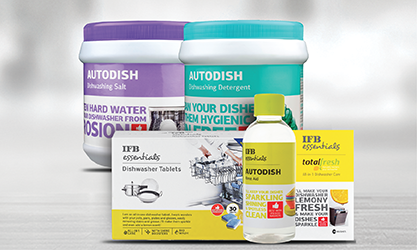 IFB ESSENTIALS
dish & machine care
Specially formulated detergent, salt, rinse aid and all-in-1 tablets for your dishwasher, home delivered and available online.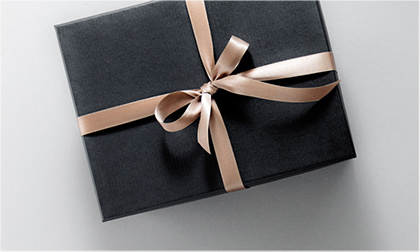 EXCHANGE PROGRAM
round the year exchange
Offers great value, making it easy to upgrade while also ensuring eco-friendly disposal of electronics components.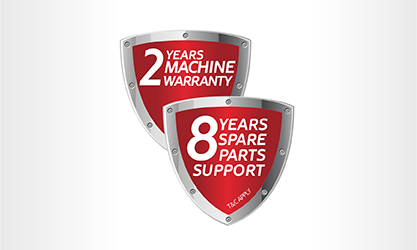 2 years warranty + 8 years parts support in 2,500+ towns.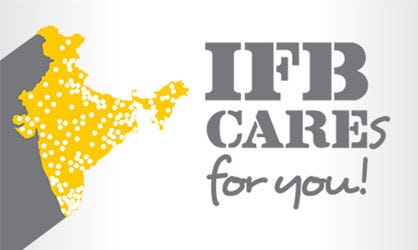 IFB CARE
24x7 service support
Across 2,500+ cities nationwide, supported by our helpline. Just call 080 458 45678/080 695 45678.