Which one of these scenarios are you currently facing?
Soiled for school:  As a working mother of two, Sarah juggles child care and her career as a 24/7 job, leaving barely any time for herself. Her eight-year-old daughter often turns up after football training with grass-stained shorts, and her teenage son somehow manages to stain his white uniform with ink almost every other day. It's hard enough that she has to work and manage household chores every day, without having to make mid-week runs to the laundry or squat in the bathroom with a brush and detergent after midnight to clean their uniforms. Sarah is tired and frustrated with what is increasingly turning into a regular practice.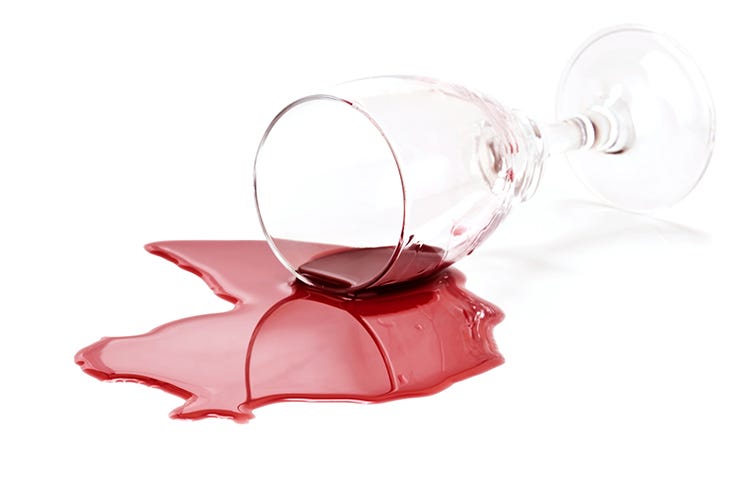 Wine & the dress: Three years into her corporate job, Rhea is finding that things are finally looking up - she has received a promotion and a pay raise, and is becoming one of the most dependable members in her team. She believes that striking appearances set her apart during meetings, and therefore spends her hard-earned money on upmarket clothing to enhance her image. At a recent networking do, while in the middle of an engaging discussion, she accidentally spilled wine down the front of her new Stella McCartney silk shift dress. It broke her heart to think that one silly mistake would land the new dress in the bin, all because she would never be able to get the stain out.
Pet problems: Vicky volunteers at an animal shelter close to his house after work. He loves playing with the growing puppies and kittens, and recently adopted a playful, fluffy brown dog he named Mutley. Even though living with Mutley is wonderful, Vicky can't help finding fur on his trousers and shirts, and even on his linen at home. Keeping his house tidy and free of pet hair is proving to be exhausting and Vicky is concerned that he might have to give Mutley up. Stains often run deeper than the surface of our clothes and fabrics, affecting even our lives. IFB understands this and is here to make life better.
How can IFB help?
IFB understands that doing laundry is more than a routine of soak, lather, rinse, repeat. Sometimes, washing clothes means putting in a little more effort so your children can go to school wearing clean uniforms, so you can wear that trendy new dress again, or so you can enjoy time with your pets without having to worry about all the cleaning that comes after. That's why IFB designs washing machines that take care of all these issues so that you don't have to worry about them.
IFB's latest smart washing machines put stain removal at the forefront, offering easy solutions for a range of discolourations. They allow you to select programs according to the type of fabric and stain you want removed and offer options (light, normal or heavy) based on how badly stained a fabric is. There are programs for a variety of stains - from ink, cosmetic and tomato sauce to sweat, mud, beverages and even baby food.
With an IFB washing machine, Sarah can now put her children's clothes through a program specially designed for uniforms involving a strong and thorough wash for spotless garments. Now, it doesn't matter how often they stain their uniforms or how late she finishes work. The children will have clean uniforms the next day, and Sarah will have more time on her hands. Rhea, on the other hand, can rest assured that her new dress is not ruined. With the Beverage Stain program, she'll have it as good as new in minutes.
For a particularly strong stain, she can also opt to put it through a pre-wash or choose Delicates if it is a garment she normally hand washes. The latter uses a very gentle movement to avoid stretching or damaging clothes, and she can now wear her new shift dress to look stunning yet again.   IFB's smart washing machines have a solution for Vicky too. All he has to do is opt for the Pet Hair Removal cycle, a special three-cycle program that loosens and rinses out fur from clothes and kills all allergens with a hot blast. Now, he and Mutley can enjoy many more moments together at home.
All of IFB's smart wash programs use a special air bubble and steam wash system that protect clothes from wear and tear. The steam wash refreshes clothes with fabric-penetrative steam that helps detergent break down even tough stains. The programs are most effective with IFB's Fabo Stain Remover. So go ahead and don't worry about the stain. IFB will take care of the rest. Explore the range of washing machines from IFB and turn an everyday chore into a pleasant and less time consuming one. Buy one here.