What used to be an afterthought while designing homes, the kitchen has quickly gained prime real estate in the past few years. Houses are being designed keeping the kitchen in mind as it is seen as a space that brings the whole family together, while creating memories that last. 2016 has some promising new design trends rising and here are just a few that we can't stop thinking about:
DARK PALETTES
---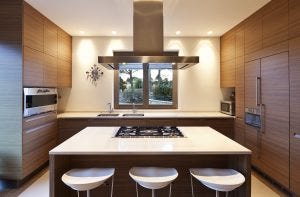 If you're wondering what the color scheme for this year is going to be, look no further. The color palette in cooking spaces is going more bold and untraditional with a heavier lean toward shades of gray and black. A reflection of luxury, these darker shades are being contrasted with a hint of understated colors to lend a chic vibe to the space and makes it less overpowering. Glistening black appliances and cabinetry are finding their way into kitchens. If you are planning to re-model your kitchen, check out IFB's home appliancesand modular kitchens that sport a range of colors spanning subtle to bold.
INTEGRATED SPACES
---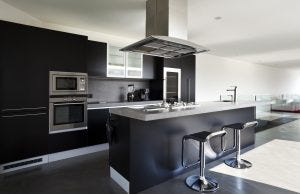 Kitchens are no longer the neglected rooms they used to be, assigned to a tiny corner of your home. In fact, 2016 has seen beautiful integration between living rooms and kitchens, knocking down doors. Not only does this create a more open atmosphere, it also brings in a multi-purpose functionality to the space. Consequently, the emphasis of proper space planning has become a lot more important. With lifestyles getting busier, there is no denying how much a properly installed kitchen that solves storage problems and provides endless possibilities is hard to resist! IFB's range of the perfectly put together modular kitchens, beautifully displayed here, will definitely excite you!
DECLUTTERING
---
If you're conservative about the way you use your space around your homes, this is one trend you will be quick to adopt in your kitchen! Storage simplified, allows for decluttering by incorporating hidden drawers, rollouts, tilt-ups, and pullouts in kitchen cabinets. These are largely becoming a part of DIY home improvement projects to optimize spaces better and maintain a clean, uncluttered look. Locate an IFB point close to you from here, and take a good, close up look at the many ways you can curate your kitchen space!
THINNER COUNTERTOPS
---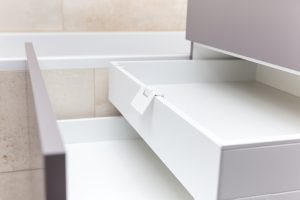 Sometimes slightly altering the profile of an element in the kitchen is all you need to transform the look completely and make it look larger. This is why thick, solid countertops are being traded for thinner, more refined styles. Considering kitchen spaces are becoming more integrated, designs are becoming more sleek and streamlined and we are sure the thin countertops are here to stay!
TRANSPARENCY
---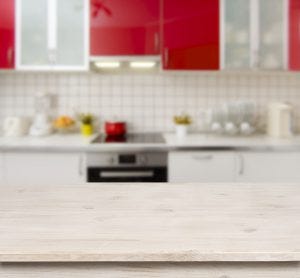 If you're looking to create a striking kitchen that breaks the monotony in kitchen elements and cabinets while scoring high on simplicity, then this is for you. Interweaving transparency is gaining momentum in modern kitchens. It hinges on the concept of eliminating the division between food and storage spaces serving well to create a culinary experience that goes beyond the ingredients and the utensils. Not only does it create a more personal relationship with food, it also helps elevate the cooking process by putting greater emphasis on the choice and prepping of food. Instead of going all out, consider switching out wooden cabinet doors with glass doors or just go for open shelving!
TRANSITIONAL STYLING
---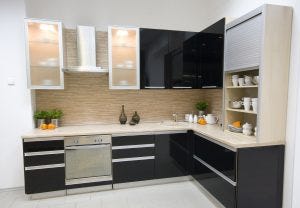 Another big trend this year are transitional kitchens. For those who like to strike an alluring balance between the warmth that comes with traditional design and the streamlined clean lines that come with a contemporary appeal, a transitional kitchen makes just the right fit. It perfectly blends a functional kitchen space with a distinct style that offers a great deal of flexibility.
Incorporating a transitional style is not difficult and can be achieved with minor tweaks or if you are looking to remodel, give your kitchen a complete transformation! It can be achieved anyway you want a be it combining complementary finishes, or experimenting with quirky items. Mixing up a lot of textures while keeping the colors neutral will add that spark. Even adding a unique pendant lighting can go a long way in sprucing up a traditional kitchen. If you're planning on remodeling your kitchen, explore IFB's range of modular kitchens that sport a range of textures, colors, and finishes that are best suited to your needs.