To take care of varying laundry needs of Indian families and cater to different sets of customers in the front load washing machine market, IFB introduced two models in the high-end segment, Senator Smart Touch 8.5kg 1400 rpm and Senator VXS 8kg 1200 rpm.
These washing machines are meant to give customers the choices that best suit their laundry requirements, along with offering the latest innovations in the industry.
Here is a look at technologies, standout features and benefits of these new launch IFB washing machines, and why you should buy one for your home.
Senator Smart Touch SX 8.5 kg 1400 rpm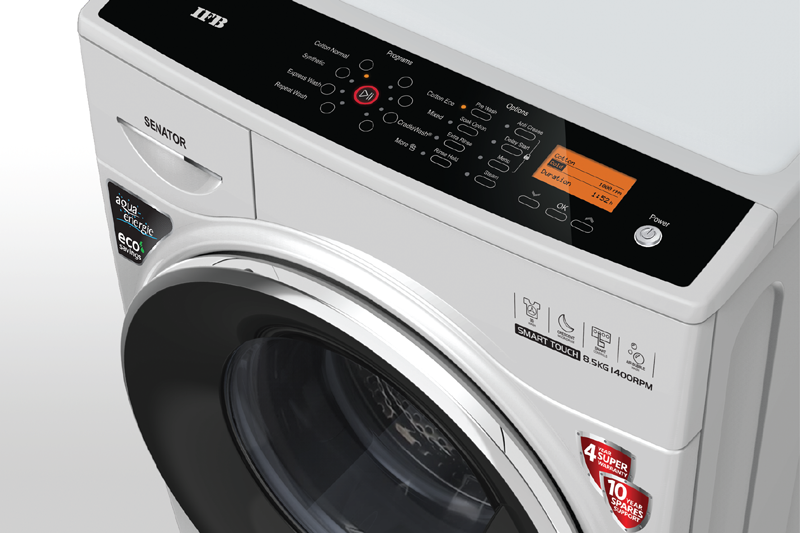 The silver-bodied Senator Smart Touch SX 8.5 kg is one of best front load washing machines in its category. This new washer is smart on design, features and washing performance, and has been conceived with aesthetics and ergonomics at its core.
The top control panel is exclusive only to the IFB Senator Smart Touch SX and not available in the industry. The panel is easily accessible and particularly suitable for the elderly, who can operate the machine without having to bend.
One of the notable washing mechanisms in the Senator Smart Touch SX is Steam Wash. Steam goes deep within the fabric and gives 99.99% germ free and hygienic wash. It removes germs and the toughest of stains and dirt caught between fibres, without damaging the clothes.
You can also choose from 12 different types of stains – Baby Food, Oil, Blood, Chocolate, Sweat, Mud & Sand, Tomato, Coffee, Egg, Tea, Cosmetics and Red Wine – and a special sequence of customised wash program runs for the stain you selected for removal.
The program selector in the Senator Smart Touch SX comprises 21 touch buttons with an LCD display.
The machine comes with a phenomenal 28 wash programs and innovative technologies for optimal washing performance, including:
Aqua Energie
Water is energised and detergent is dissolved better with filter treatment, resulting in a softer wash.
3D Wash
Clothes are soaked thoroughly with this dynamic water system.
Soilage
The washing time for heavily soiled items is extended. User can set the program to clean light/normal/heavy impingement of dirt from clothes.
Air Bubble Wash
Even the toughest stains are cleaned with millions of air bubbles going deep into the fabric.
ExpressWash
A perfect program for office wear and gym attire, which are lightly soiled.
Cradle Wash
Designed for gentle fabrics such as silk, satin, lace, chiffon and delicate baby wear, the program employs a cradle-like gentle motion, ensuring longer life of clothes.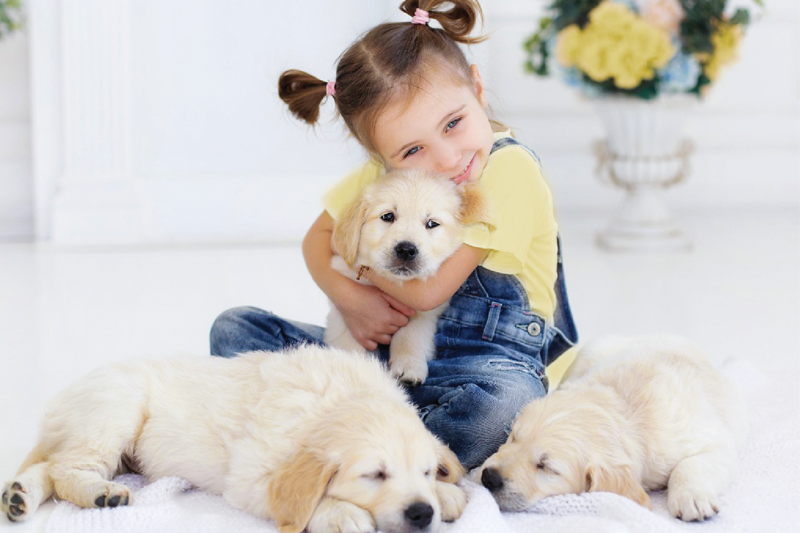 Customised programs
The machine offers a range of wash programs, including Dark Clothes, delicates like Silk Saree and Lingerie, and even Pet Hair Removal.
Crescent Moon Drum
Fabric stays undamaged as smooth crescent moon grooves on the drum surface result in a gentle water cushion.
Ball Valve System
Saves detergent by not washing it out.
The Senator Smart Touch SX washer also has a protective rat mesh that prevents rodent damage, high/low voltage control to safeguard electrical components, unbalance correction, foam detection, auto restart feature and 15 options for customised washes.
Senator VXS 8 kg 1200 rpm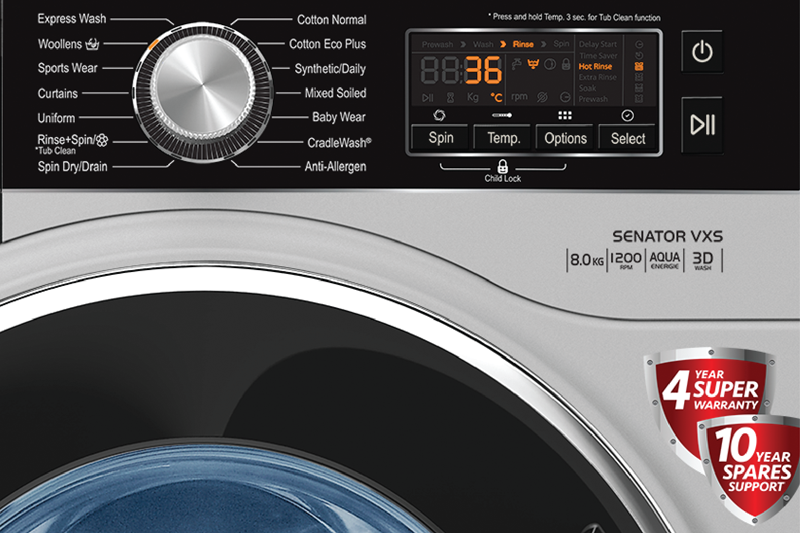 A new introduction in the Senator range of IFB front load washing machines, the Senator VXS – with its 8 kg load capacity – is perfectly suited for medium to large families with heavy laundry needs.
Sleek and aesthetically designed, the Senator VXS comes with:
Distinctive dual-tone door
Scratch-proof control panel
Chrome program knob
Amber-colour LED display
Six tact buttons on control panel
The machine is equipped with 14 wash programs that give superior performance, including: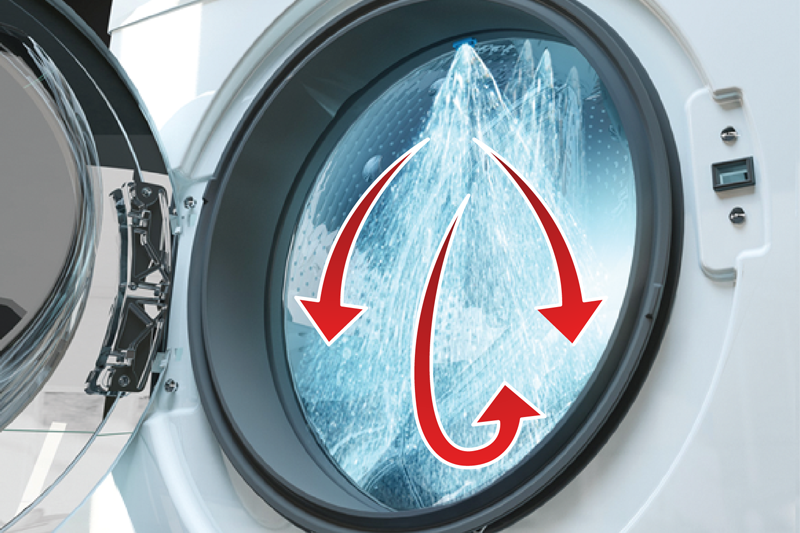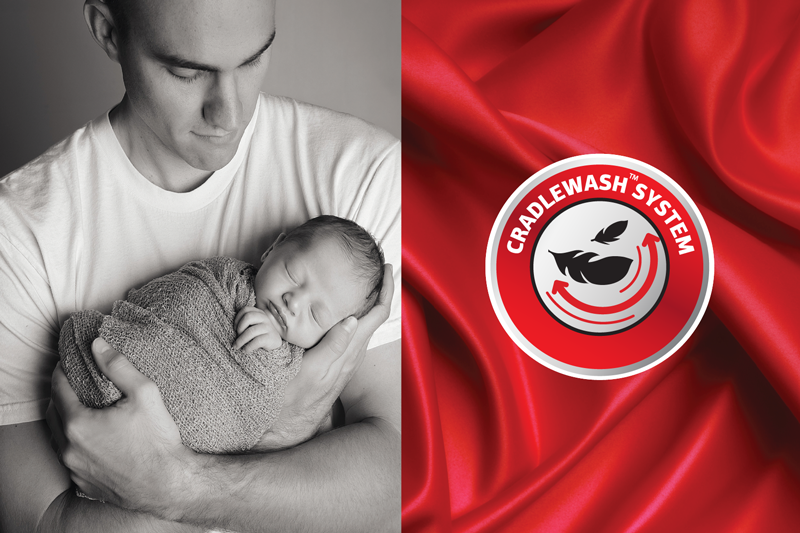 Other prominent features of the Senator VXS 8kginclude:
Aqua Energie
Crescent Moon Drum
Protective rat mesh
Voltage control
Auto restart
Self diagnosis
10 custom wash options
Buying a IFB washing machine?
If you are planning to purchase a washing machine, you can explore these new models by IFB. The Senator Smart Touch SX 8.5kg is available online or at an IFB Point (our exclusive store) and major multi-brand outlets. Click here to access our Store Locator and find the IFB Point closest to you. You can buy the Senator VXS 8kg online or at small multi-brand outlets and home appliance stores near you.