Moving into a new house or redoing an old space, there's a lot that goes into a perfect laundry room. Location, a working area, utilities, fixture and fittings, choice of appliances and storage are all necessary. And who says a laundry room needs to be a boring space?
Here's a step-by-step guide on how to plan a laundry area.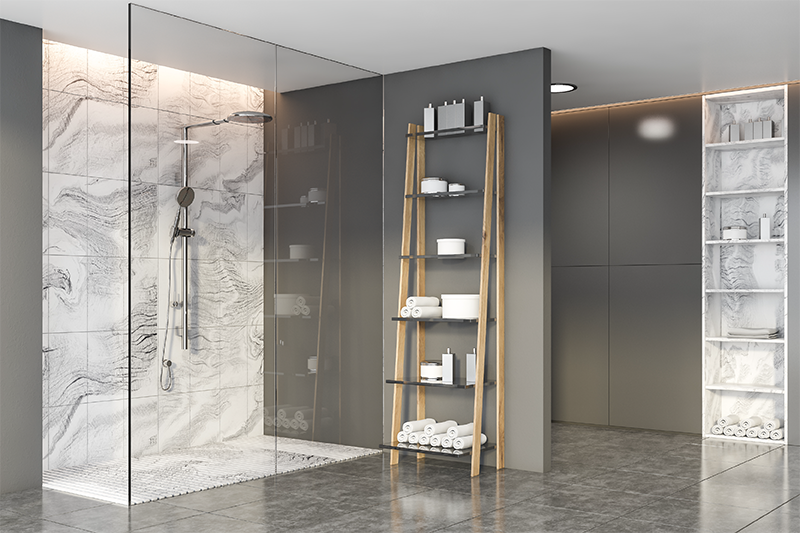 1. LOCATION
Choosing where your laundry area or laundry room will be located in your home is the first step. The location will depend upon the size and make of your house.
a) Basement: Traditionally, laundry areas were set up in the basement of a house to prevent noise in the living areas. If you have a large house and a basement for storage, etc., which is easily accessible, you can convert a portion into your laundry area. However, if you do laundry daily, then having a laundry area far off in the basement may make it tedious.
b) Balcony: In apartments, the most commonly used portion for laundry is the balcony. This is partly because space can be a constraint and apartment builders make a dedicated area in the balcony for putting a washing machine or dryer where plumbing is made available too. If you can't designate a separate laundry space inside your apartment, go with the balcony. It will be less noisy too.
c) Spare bathroom: Many people who have a spare bathroom often convert it into a laundry area. Since plumbing connection – the primary requirement – is readily available in a bathroom, adding in storage for clothes, detergents and other essentials can transform it into a decent laundry space. Extra space adjoining the bathroom makes for a good laundry room too.
d) Kitchen: If a house is small and laundry equipment includes just a washing machine, then one can consider getting it fitted in the kitchen itself, where plumbing is available. It is easily accessible and you can coordinate laundry with other kitchen chores. However, noise could be an issue if the living area is nearby. If you have space or a room adjacent to the kitchen, go with it.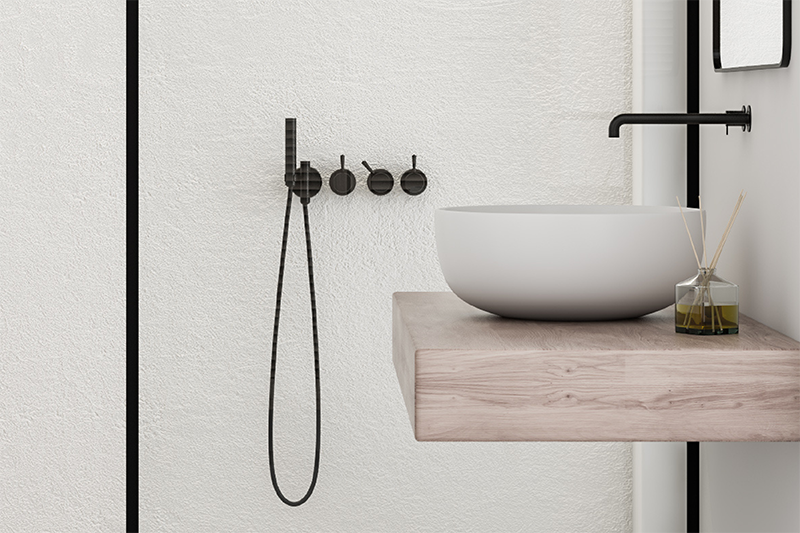 2. UTILITIES, FIXTURES AND FITTINGS:
A number of utilities, fixtures and fittings go into making a laundry area perfectly functional. These include:
a) Water supply: Regular water supply and adequate water pressure is required for smooth laundry operations. Both hot and cold water supply may be needed, depending on your washing machine specifications.
b) Power: Ensure that power supply lines are properly laid and power points are suitably placed in your laundry section for plugging in your washer, dryer and iron. This will avoid the use of extension cords.
c) Drainage: The laundry area is prone to flooding, and a sound drainage system helps avoid damage to appliances and cabinets, etc. A floor drain is a must even if your machine is draining into a pipeline, to counter occasional overflows.
d) Sink: A sink is a useful addition for filling buckets when you're cleaning the laundry area, for hand washing and other minor things. If you have ample space, consider putting a small sink. In case your laundry area is close to the kitchen or bathroom, then the sink/taps fitted there should suffice.
e) Drying equipment: Drying won't be an issue if you have a tumble dryer. In the absence of one, you might want to designate a space for air drying the clothes. Drying equipment to install would include stands, racks and hangars, rods across walls or cabinets, and clotheslines (retractable ones are a neater option).
f) Ironing: It just helps to collect washed/dried clothes, iron them and have them ready for storage all in one place. You may choose to iron elsewhere in your home, but if space is not a constraint, consider putting an ironing board and equipment in the laundry area. A gap to tuck in the folded board vertically/horizontally will increase the floor space when you're not ironing.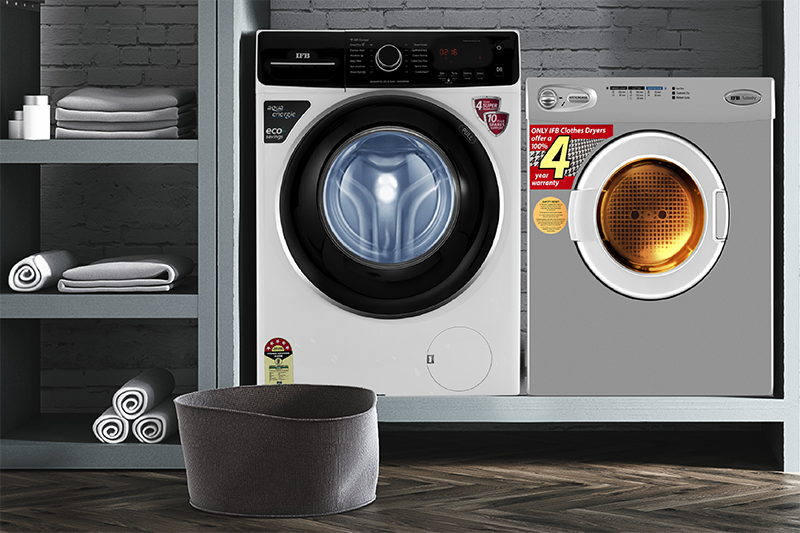 3. APPLIANCES
Your choice of appliance will define how your laundry area is set up and how much space you need. It always is a good idea to measure your appliance's dimensions and leave some extra room. Below are some considerations regarding laundry appliances:
a) Front load washing machine: A front load washing machine will allow you to stack a clothes dryer if you need one. This saves quite a bit of space. Alternatively, its top can be used as a folding area or a storage space can be built above it.
b) Top load washing machine: With a top load washing machine, you might have to dedicate a separate space for dryer. If your laundry area permits, a dryer can even be wall mounted to allow more freed up floor space.
c) Clothes dryer: Clothes/tumble dryers usually come with the option of stacking atop a front load, mounting on wall or placing on floor. As mentioned above, this will depend on your appliance and laundry space. Also check if air extraction is needed for your clothes dryer. An extractor fan can lower the condensation levels in humid locations.
d) Washer dryer combo: If you're short of space and necessarily require a dryer (along with washing machine) owing to weather factors or lack of drying area, consider purchasing a washer dryer combo. You can use it as a washer and dryer separately or a combination to run a complete washing and drying cycle; it's a great space saver too.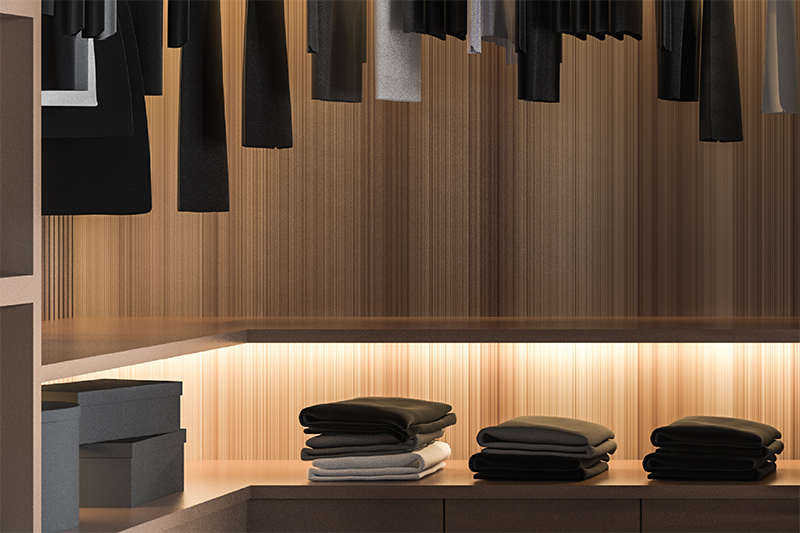 4. STORAGE SPACE
Apart from appliances and fixtures, the various steps in laundry require some space, and it helps if you have a dedicated one.
a) Pre-wash storing and sorting: Sorting of clothes is an essential first step for washing, and having separate bags, baskets or bins to store different fabric types makes this job much easier.
b) Storage for laundry products: A cabinet or shelf can be exclusively used to store your laundry essentials such as detergents and fabric care products, along with any cleaning products. Preferably this space should be overhead or at a height to keep the products out of reach of children.
c) Folding counter: Have a counter space or table top installed for easy folding of washed laundry. On the other hand, an ironing board or any other table will also do, for lack of space.
d) Cabinets: Once your clothes are washed, dried, ironed and folded, they need to be put away for storage. If they would go directly into the respective cupboards of your family, great! Else, a cabinet or shelf in the laundry area can hold them till the time they find their rightful place.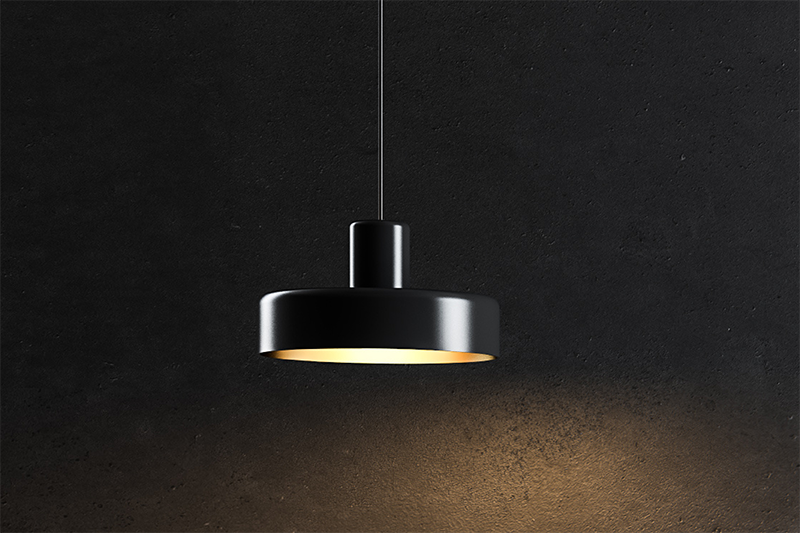 6. LIGHTING AND DECOR:
With proper lighting and decor, your laundry area will not only transform into an easy working space but a fun one too.
a) Lighting: Make sure your laundry room has sufficient lights to easily operate the machines, search for stuff in cabinets and even spot stains on clothes. It doesn't harm to put up a few decorative lights and make laundry more than a chore.
b) Decor: Gone are the days when laundry rooms used to be damp and dingy. Doing laundry may not be the most fun task, but who says your laundry area can't be fun? Put up funny signs and quotes on walls or cabinets, make the overall decor a bit creative with fun wallpaper and tiles, and you never know, even a household chore may turn out to be fun.
Just tick off items from the above checklist and see how your laundry area becomes complete, functional and a fun space to work in.