Have you ever faced a disappointing situation when your delicate clothes came out shrunk, stretched, or faded after a regular cycle in your washing machine? Even worse, imagine the despair if you put your prized dress or saree in the washing machine, only for its fabric to come out slightly torn after the wash.
These situations are quite common in every household, primarily because most washing machines are not equipped to handle delicate fabrics the way they're supposed to be handled – gently! Not only do they cause damage to the fabric but also reduce the life of clothes.
Because we can't trust our washing machine with our delicates, we almost always end up either washing them by hand or getting them dry-cleaned. But what if your washing machine had technologies that were specially designed for delicates?
Here are some innovations in IFB washing machines that offer perfect care for your delicate clothes.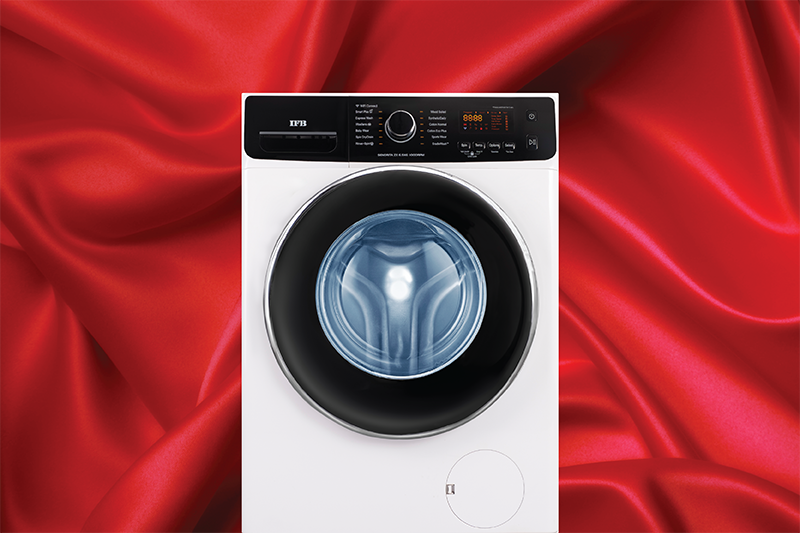 What is Cradle Wash?
We at IFB anticipate the horrors delicate fabrics could undergo during a regular washing machine cycle. This is why IFB front load washing machines come with the revolutionary Cradle Wash®, an innovative program custom-made to handle your delicates. Whether it is silks, satins, laces or chiffons, with the Cradle Wash program in IFB washing machines, you can rest assured that even your designer clothes are handled gently.
The Cradle Wash technology is distinctive in its drum action, wherein your delicate garments are gently swayed from side to side, re-creating the movement of a baby's cradle. This unique movement not only avoids tangling and damage to fabric that can be caused by harsh tumbling action but also helps preserve the shape and texture of the garments, thus increasing their life.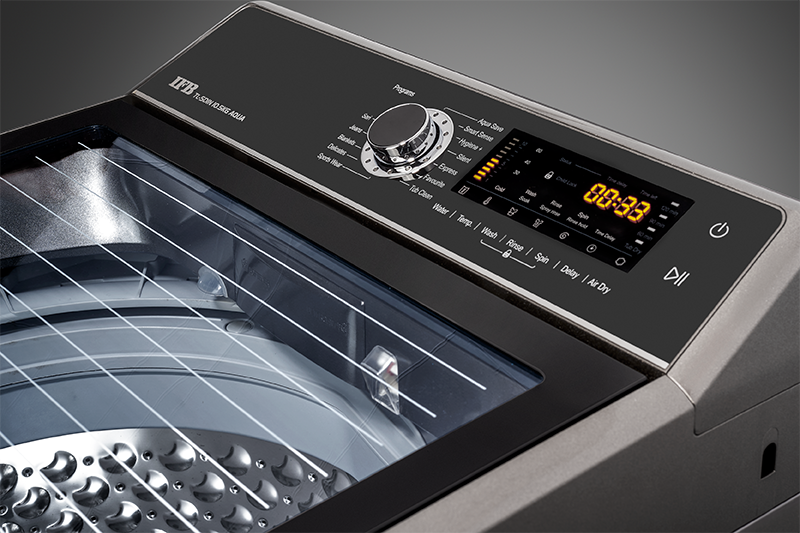 What is Crescent Moon Drum?
Clothes rubbing against the conventional steel drums in washing machines during a cycle and ending up damaged is another pain point in the laundry. However, with IFB washing machines, this is not the case, since all IFB front load and top load washing machines feature the Crescent Moon Drum.
Smooth crescent moon-shaped grooves line the surface of the drum. The Crescent Moon Drum technology creates a gentle water cushion during the wash cycle, absorbing the washing machine action and preventing fabric damage.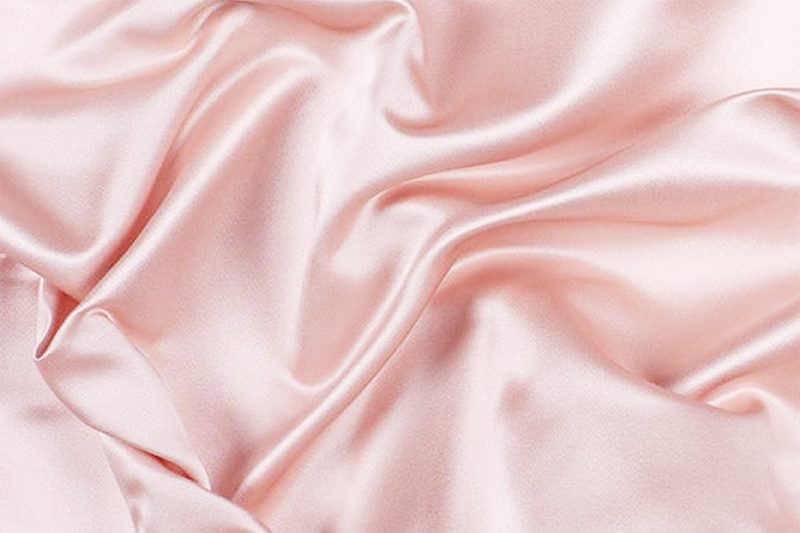 Gentle and effective care for your delicates
Innovations such as Cradle Wash and Crescent Moon Drum in IFB washing machines ensure that the texture and structure of your precious garments are retained even as dirt is removed and your clothes get that perfect wash.
So the next time you wonder whether or not to throw delicates in the tub, just remember an IFB washing machine is equipped to give your silks, laces, satins, and chiffons the gentle yet effective care they deserve!