A Place for Everything and Everything in its Place
Much like cooking is no more a chore, a kitchen is no longer a drab, dreary space.
The kitchen is the heart of your home. An extension of your personality. An expression of lifestyle. A space where memories are made!
Small wonder that modular and designer kitchens have become a requisite while envisaging a new house or refurbishing an old home.
At IFB Modular Kitchens, we believe that your kitchen can be so much more than just cabinets and doors. Whether it's chic, modern, retro or bohemian, you can discover a bit of yourself in your kitchen ... you can find in them something a little less ordinary.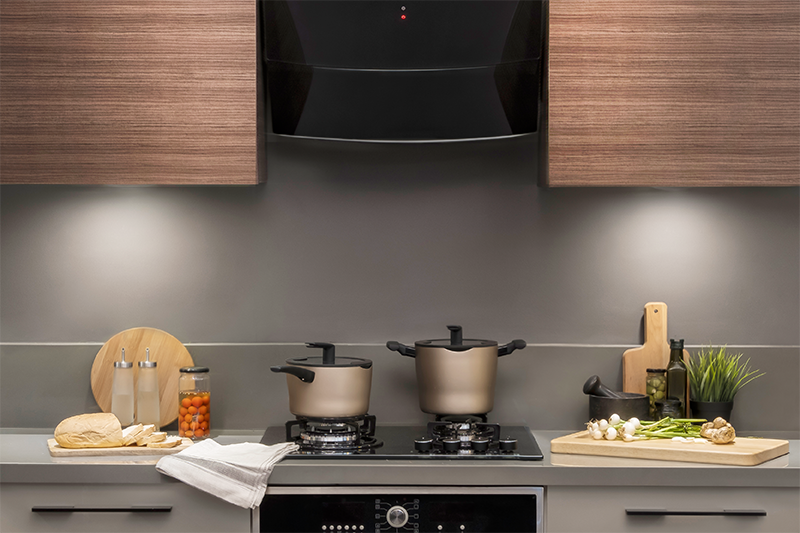 A Place for Everything
From shutters, countertops, handles and lighting to hobs, chimneys, sinks and faucets to bigger appliances like microwave, oven and dishwasher, there are scores of elements that go into making a functional yet graceful cooking space. It is here that IFB Modular Kitchens come in. We are a one-stop shop for all things kitchen, delivering a seamless cooking experience to you.
We house a range of kitchen designs, whether it's to go with your vivid, eclectic or retro persona, soft, elegant musings or to suit a modern taste or the connoisseur in you. All you need to do is conjure up a look and the designers at IFB Modular Kitchens will transform it into reality and offer some great choices.
You can select from a variety of colours and finishes for shutters, which come in both high-gloss and matt. The countertops readily complement the kitchen and are available in granite and quartz. Beauty is in the detail and our handles enhance it with their elegant and contemporary designs. To top it all, our range of kitchen lights perfectly illuminates your countertop and accentuates the ambience of your kitchen.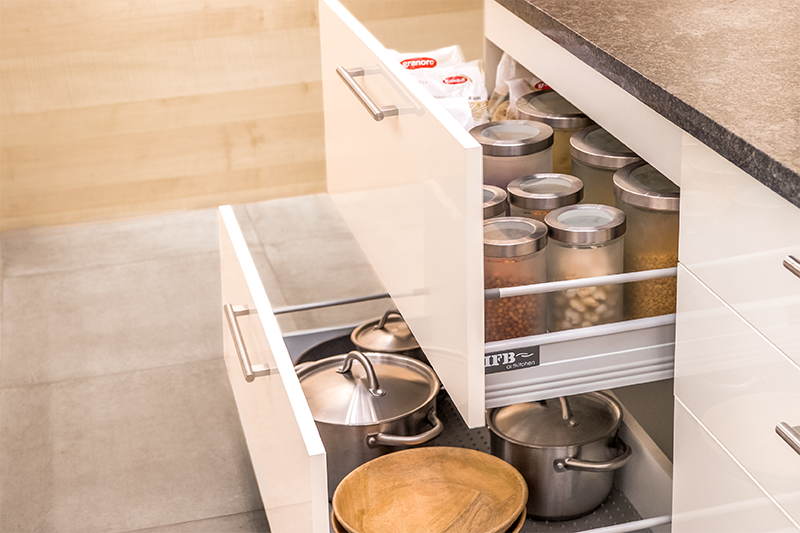 Everything in its Place
All the elements that a kitchen is made up of need to blend seamlessly, ensuring that nothing feels out of place and everything comes together to create a cooking experience which is practical yet beautiful. We at IFB make certain this happens each time you step into your kitchen.
Our visualizer offers you some standard kitchen layouts to choose from; however, the modular cabinetry perfectly fits any shape and size of your space. You can have fun creating the looks yourself on our visualizer. We then help you with all the intricacies of kitchen layout and design, make efficient use of the space, best placement of fixtures and appliances, minimise clutter on countertops, along with offering you the ideal permutations and combinations of racks, drawers and trays to optimise storage of utensils, crockery and cutlery.
Our objective is to give you a de-cluttered, storage-friendly and aesthetically pleasing kitchen, making it the cynosure of all eyes for when you host your friends, family and any other guests for get-togethers, parties and meetings.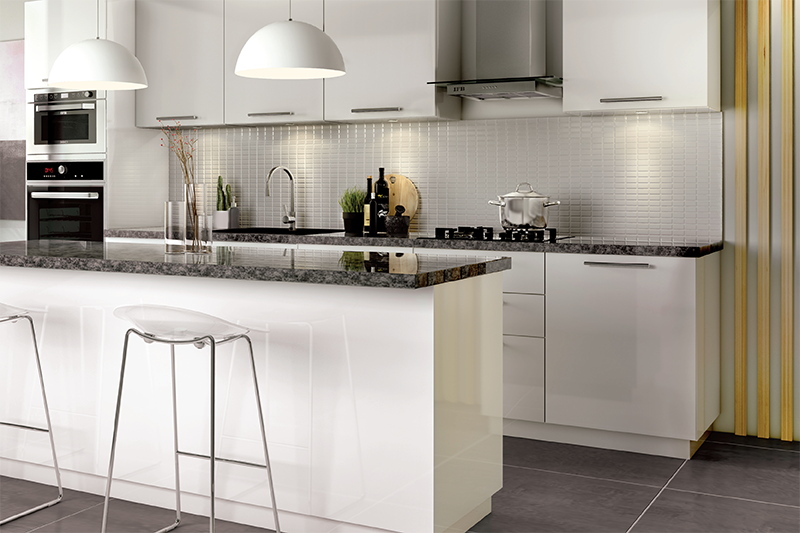 IFB Kitchens – Built for Life
We pride ourselves on giving you the peace of mind by using the finest materials and precision technology for IFB Modular Kitchens, which mirrors our obsession with quality. The result: Kitchens that are built for life.
Explore the world of IFB Modular Kitchens to cook up memories that last a lifetime.