Do you trust your washing machine with your denim jeans? Yes.
With your blankets and bedsheets? Sure.
Your t-shirts and polos? Of course.
But what about that lacy black dress you only slip on for special occasions?
Or the satin scarf on which you spent a little more than you should have?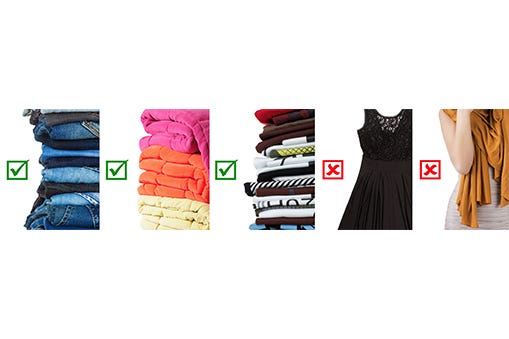 No way, right?
The Consumer Story
We at IFB have always put the needs of our customers first. We have always made it a point to design quality products that help set our IFB community free from household chores. And give them more time to spend with their family and for themselves.
We conducted extensive research and spoke to many homemakers to find out what kind of clothes they hand washed, and realized that despite many households owning a washing machine, they still voluntarily choose to wash a lot of their delicate garments by hand or by special laundry services. These garments can either be instructed to be washed so, or their washing machine's normal wash cycles tend to damage these delicate, expensive garments. Which is why people choose to invest their time by washing them by hand.
Why should our customers need to hand wash their delicate clothes? That's the challenge we threw at our R&D team. They spent months with customers to learn how they were hand washing their delicate clothes – the kind of detergents they used, the care they took to scrub out the dirt, the technique they used to rinse and squeeze the water out, etc.
In short, delicate clothes needed a delicate hand wash, so that they wouldn't get damaged.
Cradle Wash from IFB
Cradle Wash for delicate clothes was born out of the learnings from these studies. It almost mimics the care with which our customers hand wash their delicate clothes.
The features of this washing machine resemble that of the same techniques we use to wash delicate clothing with our hands. Meticulously structured to ensure the machine simulates the same movements, the following characteristics makes this washing process a class apart: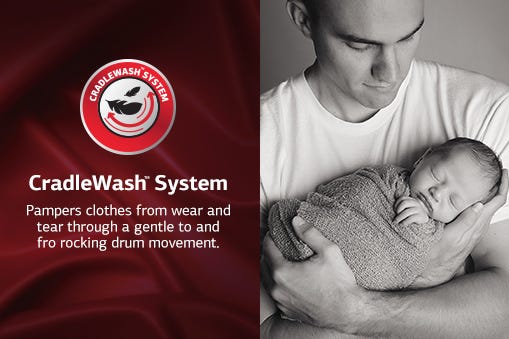 How does Cradle Wash work:
1. High water levels inside the drum
The Cradle Wash program makes sure that a high level of water is maintained so that your delicate clothes can glide and float free from harm inside the drum.
2. Stable drum inside the washing machine
The Cradle Wash has what is called a Stable Drum function, which holds the drum stationary inside the washing machine while the water fills, to protect your delicates from wear and tear that could be caused by friction with the moving drum.
3. Cradle washing motion of machine drum
The Cradle Wash program uses Cradle Motion to move at a low 35 rpm in a gentle swaying motion to cradle your clothes with extra care.
4. Slow spin speed to not damage delicate fabric
The Cradle Wash program ensures a gentle but thorough cleaning with its slow 400 rpm spin cycle.
When we finally showed the Cradle Wash program to customers they immediately loved it. We had finally created a 100% washing machine capable of cleaning all types of clothes.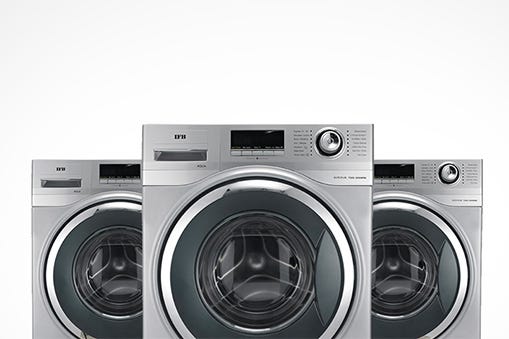 Almost all IFB machines now have the Cradle Wash program integrated into the wash programs, making it convenient and easy for washing delicate clothes. So set yourself free with IFB and you'll have all the time in the world to play with your kids, read a book, treat yourself to a massage or do whatever it is that brings you happiness.