Are you looking for the best Top Load Washing Machine? Still not sure whether you want to shift to a fully automatic washing machine? We understand. Moving from a semi-automatic to a fully automatic washing machine may seem a little daunting. Let's make this process easier by laying out all the information you need.
Washing clothes and maintaining them is difficult only when you do not have the right equipment. Earlier washing machines were not commonplace, since they weren't affordable enough. However, with time, they have become an essential appliance in every household. When choosing a washing machine, the main goal is to know what works best for you. To do that, we must dispel some of the myths that are associated with fully automatic washing machines.

Different loads need to be mixed and washed in an automatic machine. It takes up to an hour for each load.

Mix and match as you please!
If you have multiple loads you can choose the Express 30 mins program or any other duration that suits you best and run multiple washes. You do not need to mix different loads nor do you need to wait for a whole hour or more for the wash cycle to finish. There is an option to run a mixed load if that is what you wish. We believe efficiency is key.
---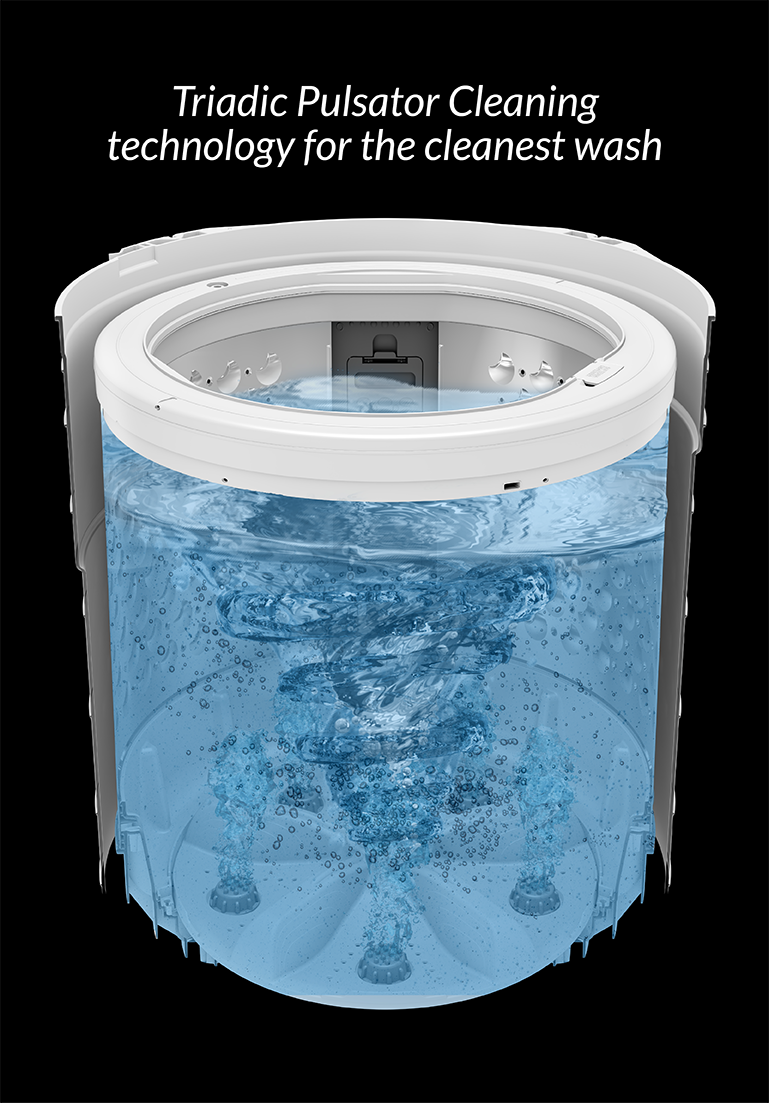 Longer wash cycles damage & wear out clothes. Programs in an automatic are much longer than in a semi-automatic. Clothes shrink or tear and the colour fades.

Tough love, but no damage.
No need to worry about damage anymore! The Crescent Moon stainless steel drum creates a water cushion that prevents any damage to the fabric. Old or new, clothes will not be harmed because the Delicates program is specially designed for special clothes that may require extra care. Along with that, the Deep Clean function uses a Triadic Pulsator Cleaning technology to ensure that you get the cleanest wash every time.
---

Semi-automatic lets you take out clothes that need extra scrubbing. You can't check the wash quality during the wash cycle and have to wait till the entire cycle is over.

Functional and flexible too.
We're putting an end to unnecessary manual scrubbing. You should not have to put your hands in freezing water especially in the winter. IFB's Top Load Washing Machines come with in-built heaters, this is an excellent feature for removing tough stains and also protects your hands from the cold water. The door of the IFB Top Load can be opened midway, or when a wash cycle is still running. That way one can add more detergent or some article of clothing that was left out. You can not only choose the duration of a cycle but also pause it if and when required.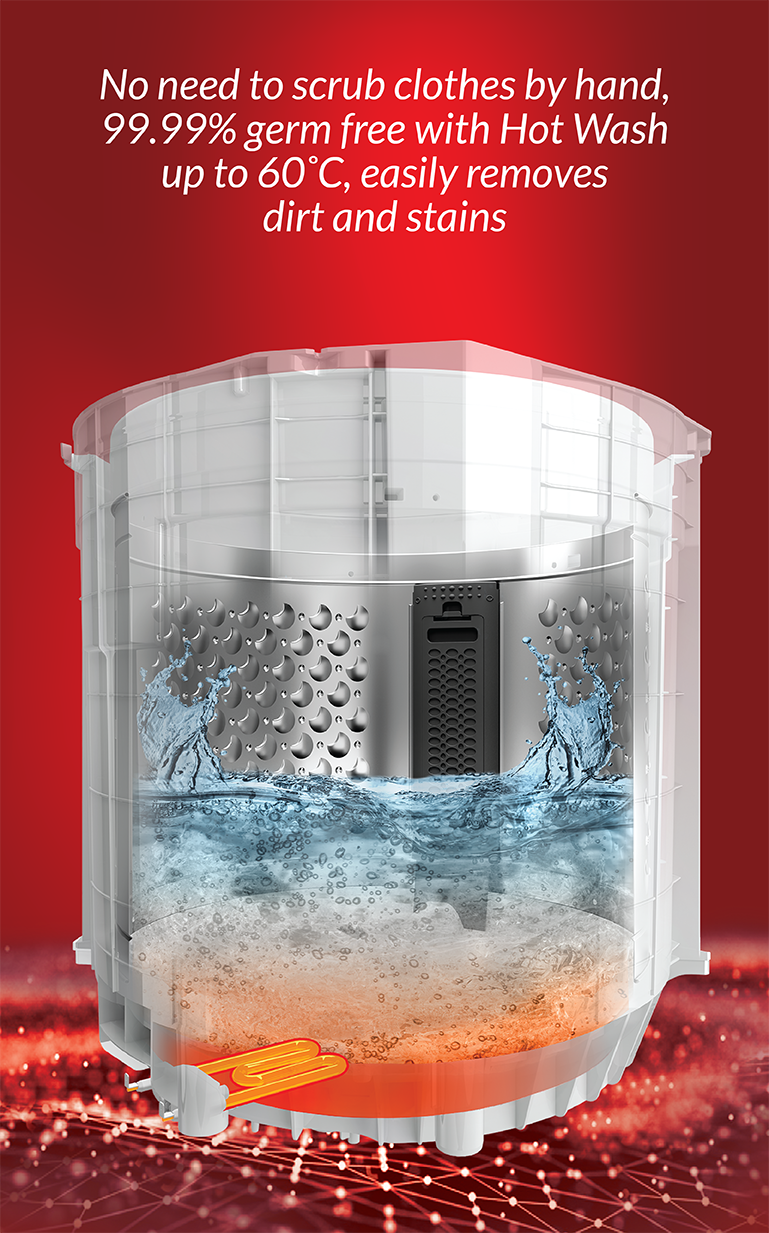 ---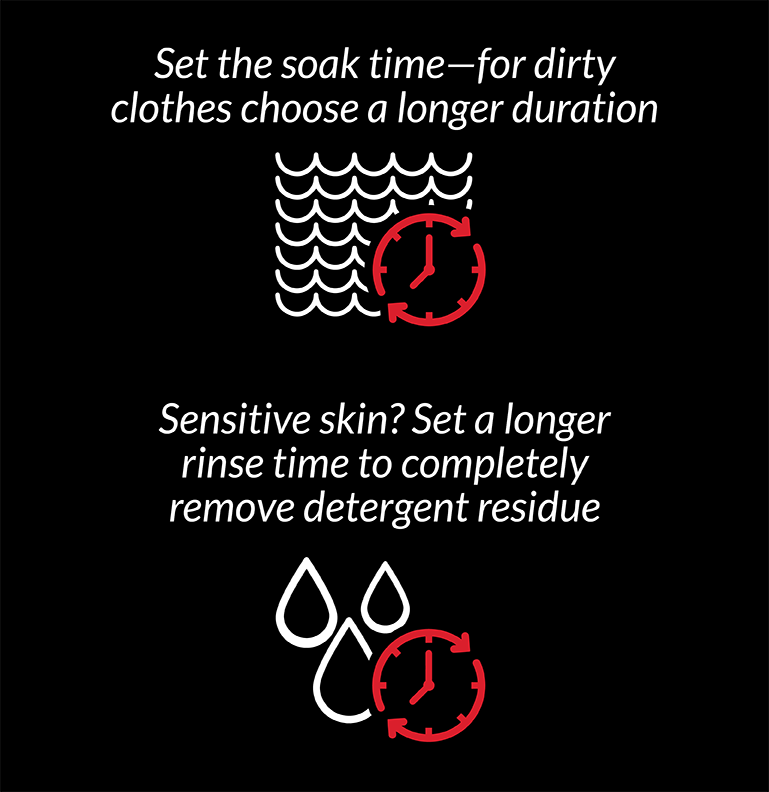 Wash cycles in automatic machines run much longer.

Time is in your hands!
At IFB, we know your time is precious to you. That is why our Top Load Washing Machine is built to deliver efficiency. Fully automated washing and spinning functions give you effortless, excellent results and help you indulge in your favourite pastime without worrying about the laundry.
---

Fully automatic Top Loads are very expensive and not budget-friendly.
Impressive yet affordable.
While looking for a Top Load Washing Machine online, don't be caught out by the myths that stop you from getting the best in laundry appliances. IFB Top Load fully automatic washing machine comes with an in-built heater will make your life so much easier. You can select from various programs as per your load and wash requirements, that too at the most affordable prices!