Customers always have stories to tell. These stories allow us to identify what products and services they're willing to purchase and what they require from those things. We have reached out to dozens of customers and now we know what needs to be addressed. Let's go through what they have shared and maybe we'll convince you to upgrade to the best Top Load Washing Machine.  Set yourself free from the burden of old machines and time-consuming processes. It's time to bring the latest technology into your homes with the fully automatic IFB Top Load Washing Machine.
Let's do this together, shall we?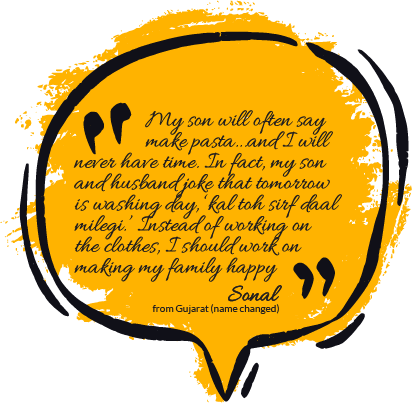 REASON 01

Saves Time
If washing takes up more time than required it is time to make a real change.

With IFB you can!
The IFB Top Load Washing Machine with inbuilt heater will efficiently do your laundry while you spend time with your family. In fact, visit spice secrets and discover new recipes to surprise them.
REASON 02

No Mess
 Now you will not have to worry about spilling water or having to clean up.

IFB fully automatic Top Loads eliminate the need for manually moving clothes from one section to another. They save time and energy and also make for a hassle-free wash.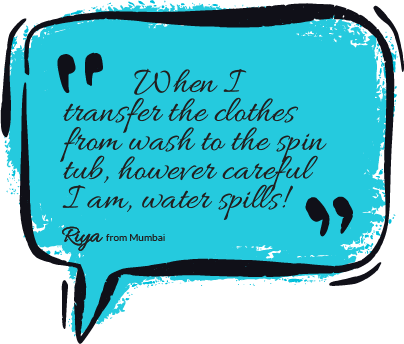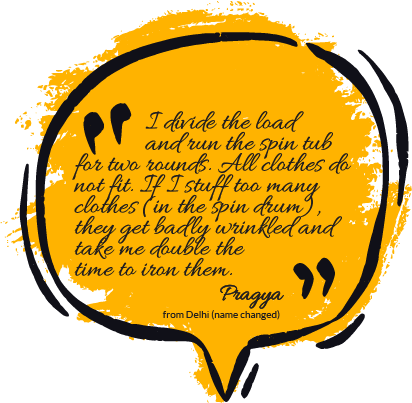 REASON 03

No Load Too Big
Our fully automatic Top Load Washing Machines are available in sizes ranging from 6.5Kg to 11Kg capacity.

No matter what the size of your load, the IFB Top Load Washing Machine will get the job done and take a load off your back too!
REASON 04

Spacious, Effective
The IFB Top Load cleans your clothes thoroughly without causing any damage.

You will not have to pick up loose buttons from inside your machine any more! Whether old or new, the Delicates program is specially designed for clothes that may require extra care.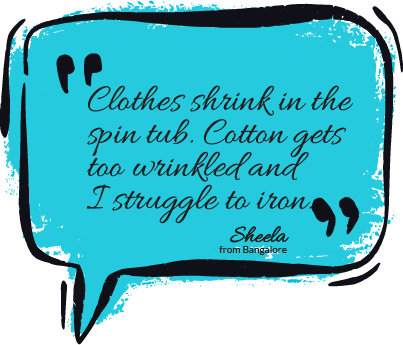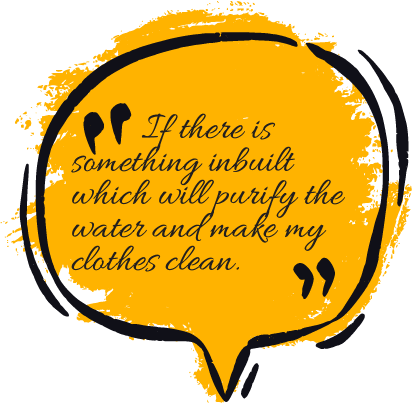 REASON 05

Water Care
The Aqua Energie feature in the Top Load breaks down the calcium in the water.

This enhances the detergent action since the detergent is able to dissolve better. You get cleaner clothes without worrying about limescale and hard water.
The fully automatic IFB Top Load Washing Machine provides multiple solutions, the primary one being that it removes the equation of manual labour during laundry.
REASON 06

Quiet Care
Only the germs will have a tough time, not your clothes.

The Crescent Moon stainless steel drum has been designed specifically to create a water cushion that saves the fabric from any harm while ensuring that all stains are removed.
With gentle washing, you will get the cleanest wash with no compromise.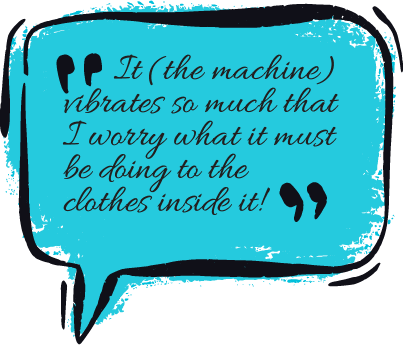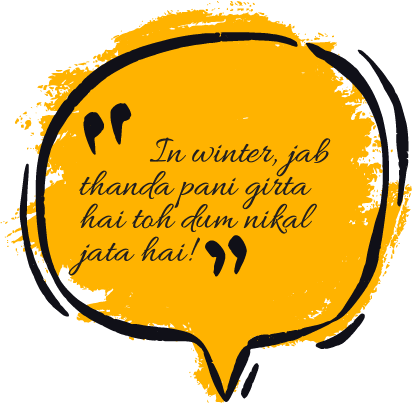 REASON 07

For Every Season
In the IFB Top Load you can add clothes at any point during the wash cycle and not have to worry about getting your hands dirty.

When transferring clothes from the wash to the spin drum, water tends to spill—add to that the chill of winter makes the mess even more painful.
With a fully automatic machine you will not have to wet your hands or clean up any water around the machine.
REASON 08

Wheels For Mobility
Semi-automatic washing machines are not easy to move around.

Once you switch to a fully automatic IFB Top Load washing machine, you can place it easily in any corner of the house.
They come with wheels for ease of mobility and can be placed anywhere you desire. Just tilt and roll them away, out of sight, when guests come.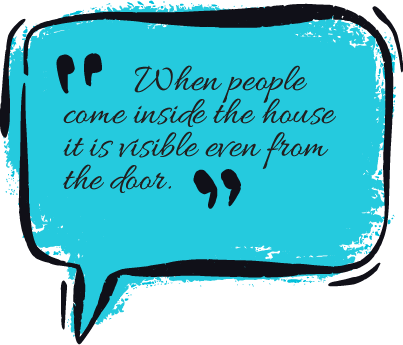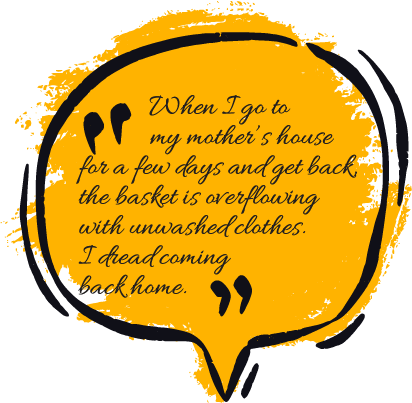 REASON 09

For all Loads
Doing laundry is as easy as pushing a button.

Big loads will not cause any stress. There is ample size for your big loads with our 11Kg capacity drum.
The IFB Top Load provides separate wash and spin options that let the customer customise the duration of the wash cycle. Your chores will not be a chore any more!
REASON 10

No Manual Labour
No need to break into a sweat for the most perfect wash.

Semi-automatic machines involve manual labour and, in this day and age, we can do this without putting in so much effort.
The IFB Top Load Washing Machine is fully automatic and can be opened even when a wash cycle is still running. If you need to add some clothing that was left behind or more detergent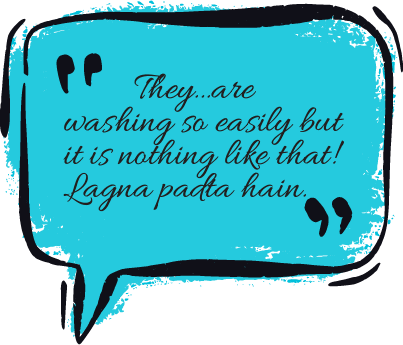 Set yourself free! With the IFB fully automatic Top Load Washing Machines starting at INR 18,825. IFB fully automatic Top Load Washing Machines with inbuilt heater start at INR 19,680.
You get complete peace of mind, our machines are supported by India's Best Warranty Program— 4 years on the machine, 10 years on motor and 10 years on spare parts to ensure smooth running.
Exchange your old semi-automatic machine for attractive offers on IFB Top Loads.
To buy the IFB Top Load Washing Machine online click here.