How many times have you admired a new dress at a store and stopped yourself from buying it because you know that one wash is going to ruin it?
Taking care of clothes is not as simple as just washing them using additives and stacking them neatly, or just getting them dry-cleaned. In fact, as essential washing machines are today, they can also cause maximum damage to clothes. How can we then ensure that we get clean clothes without damaging the clothes?
Here are a few things that might help you:
Airing the clothes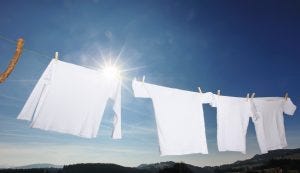 Make sure you air out the clothes you have worn for at least 30 minutes but avoid leaving the clothes in sunlight for hours. Sunlight can fade colours on your clothes.
Use cold water for laundry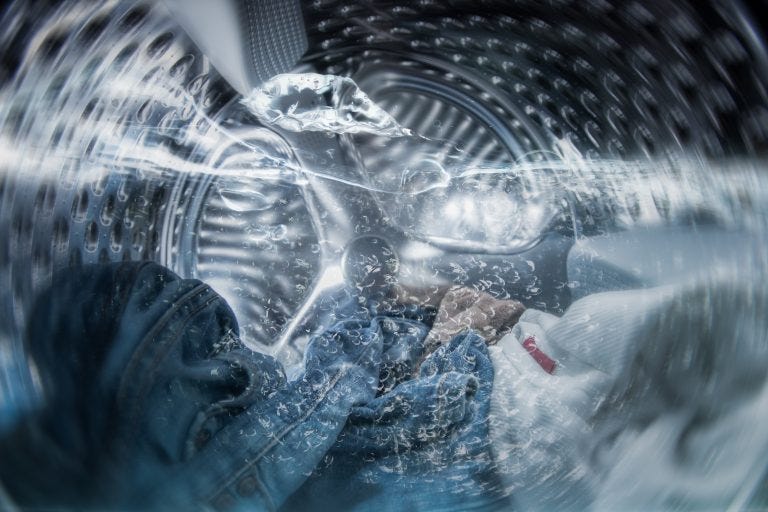 Contrary to the popular belief, avoid using hot water to wash your clothes. Hot water can damage your clothes. Use hot water only for clothes that need a rough treatment, like sportswear.
Wash clothes inside out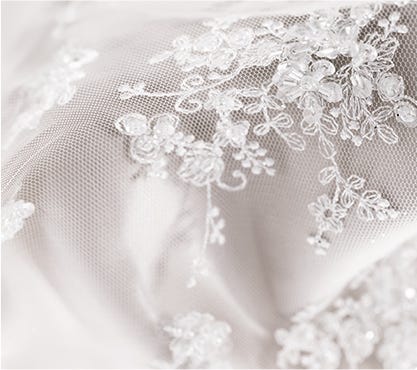 This is a simple trick to prevent damage to the colour, prints and embellishments on the outside of your clothes. Clothes with delicate embroidery, lacework or beads etc. should always be washed inside out as they not only stand a chance of being spoilt, they can also damage other clothes.
Label instructions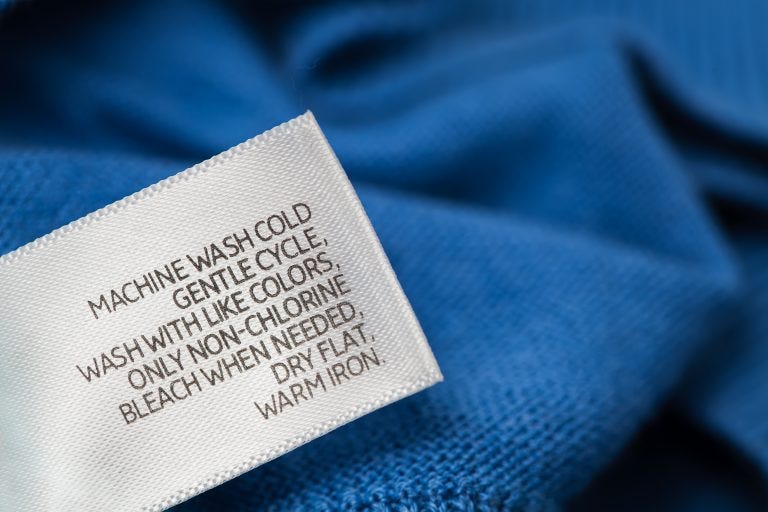 There's a good reason why fabric manufacturers add labels to the garments with cleaning instructions. However, understanding and following these instructions is not always easy. Fortunately there are a few washing machines available that can wash even the most delicate clothes with ease, without causing any damage to the clothes.
Treat limescale buildup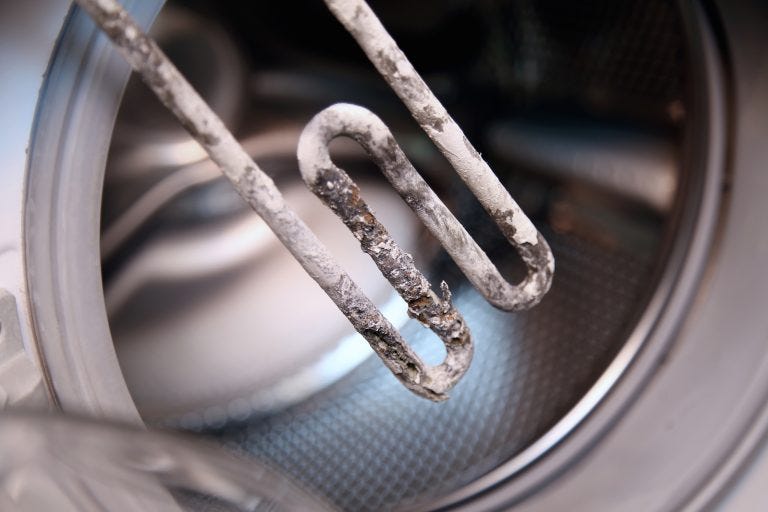 If you live in a hard water area and you have noticed your clothes go from soft to rough, more often than not it is because of limescale buildup. Getting a thorough wash in this water can be hard. While adding more detergent can largely solve the problem, it is tough on your clothes. Run an empty wash from time to time using a proprietary machine cleaner, to stop limescale deposits.
Use the right laundry essentials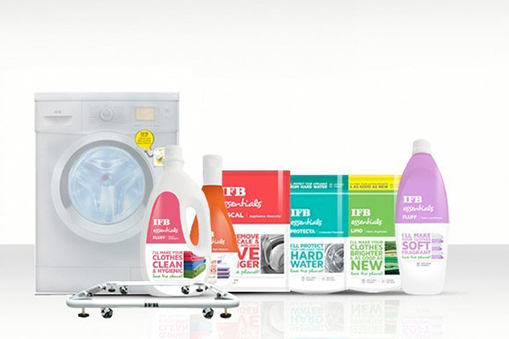 Using excessive or harsh detergents can do more harm to your clothes than good. Make sure you use the right kind of washing essentials and additives for the clothes you wash, and also use only the recommended quantity. You can take a look at our range of IFB Laundry Essentials which are best suited for your clothes and washing machine.
Avoid overdoing laundry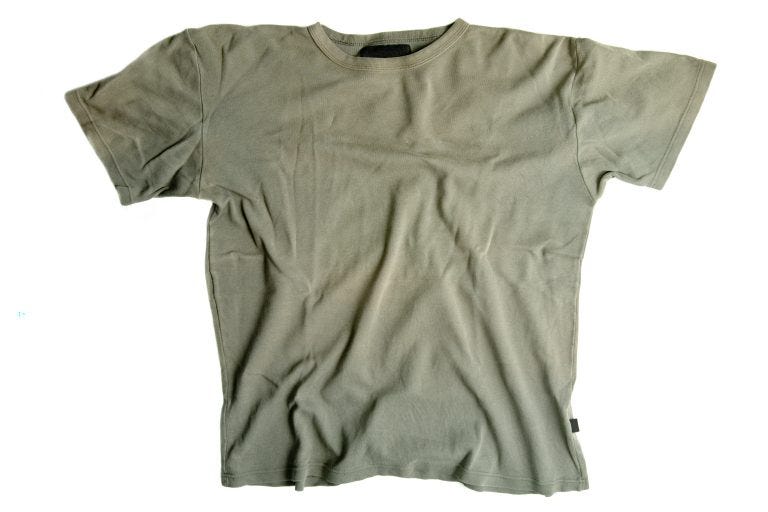 While regular washing and drying clothing ensures they remain clean and moisture-free, overdoing it can fade them and reduce their lifespan to a large extent. Unless they're heavily stained, clothes don't need to agitate for long periods of time. Your washing machine comes with many different wash programmes and settings. It is important that you understand the settings required for your clothes, so that you get clean clothes, and do not damage them in the process either. The key to keeping your clothes looking new is to take care of them diligently.
If you have any specific queries about wash programmes on IFB washing machines, contact us, and visit our website https://www.ifbappliances.com to take a look at our range of home appliances.