40% faster cooking, extra large capacity and Turbo Convect fan—this oven is your recipe for healthy food and more. With 11 preset functions, this 10-in-1 appliance is a kitchen wonder.
uncompromise on
performance
The counter top IFB Quartz Oven with a Turbo Convect Fan, 4 Quartz heating elements and 11 preset functions, allows you to heat, cook, grill, bake and roast satisfying almost all your special cravings in minutes!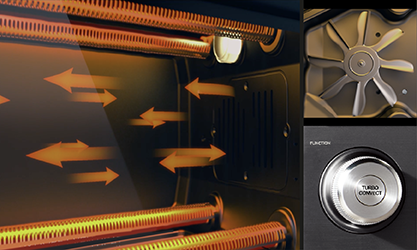 04 QUARTZ HEATING ELEMENTS
40% fast heating
Specially designed Quartz Heating Mechanism with 4 power quartz tubes heats in seconds.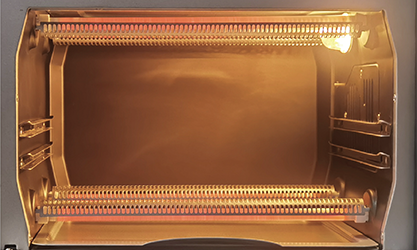 TURBO CONVECT FAN
superior grilling & roasting
Conceal high speed fan circulates hot air inside the oven with a control of dedicated button.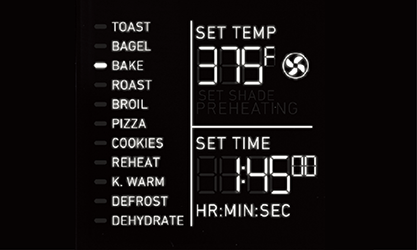 11 PRESET COOKING FUNCTION
designed for convenience
Unique modes that not only let you bake, grill, roast, but also reheat, warm and dehydrate your food.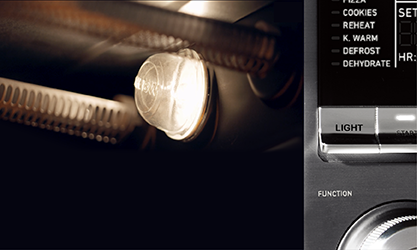 CAVITY ILLUINATION
Powerful cavity illumination
Easily control the cavity illumination with a click of button.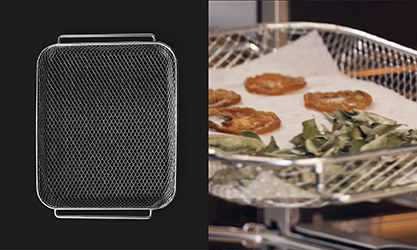 DEHYDRATE
Enjoy seasonal ingredients all year long
enjoy fruits and vegetable chips, refresh spices same like sun drying.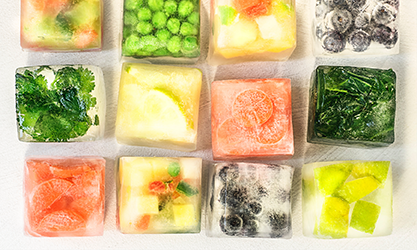 DEFROST
enter weight & save time
Defrosting made easy. Enter the defrosting time and you're good to go!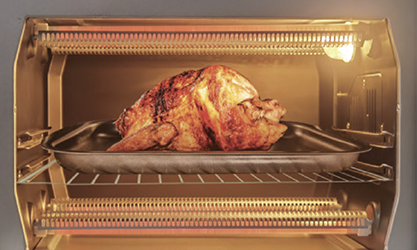 REHEAT FOOD
No more soggy food
Reheat with all crispy and crunchy textures retained in your favorite foods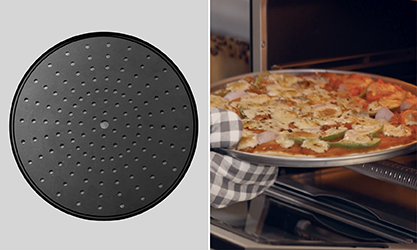 PIZZA
specially for pizza fans
This innovative function provides a crisp, golden pizza base while keeping the toppings golden , Use 12 inch pizza plate.
KEEP WARM
Lets your tasty meal stay refreshed all time
Just serve your meals instantly without letting them go cold neither over cooked yet perfectly warm.
uncompromise on
aesthetics & ease of use
IFB Quartz Oven adds to the elegance of your kitchen with compact, space-saving design. Easy to operate with a function selector dial and easy to clean with removable racks and trays—this is a delightful piece of art to own and use.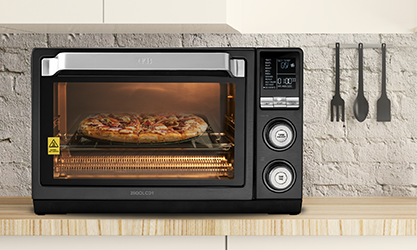 SPACE SAVER
perfect for any kitchen
Modern and compact, not only looks good but it cooks even better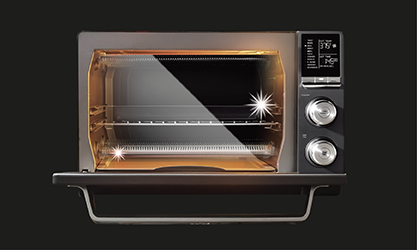 OVEN INTERIOR
easy maintainence
IFB Quartz Oven interiors are specially treated, making them easy to clean.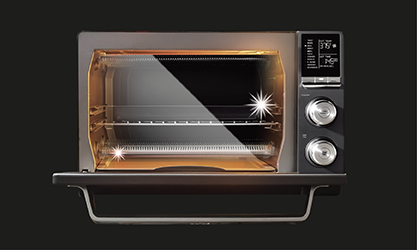 FAST PREHEAT
Auto Pre heating wit beep
Pre heats the oven faster, so that dishes can start cooking at the right temperature immediately.
uncompromise on
peace of mind
The backup of a warranty, the ease of home delivery and the convenience of exchange offers.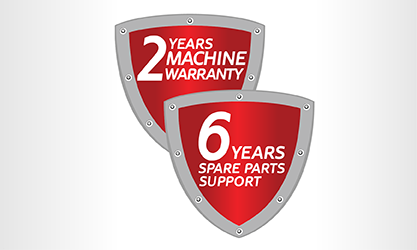 IFB Quartz Oven is built to last with a comprehensive 2 years warranty.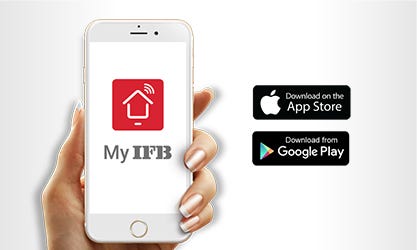 MY IFB APP
updates, recipes, offers and the latest launches
Download the My IFB App and get connected—shop, cook, register your appliance, book a service.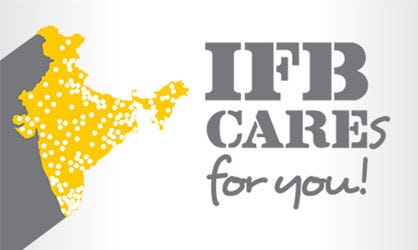 IFB CARE
24x7 service support
Across 2,500+ cities nationwide, supported by our helpline. Just call 1860-208-5678 or 1860-425-5678.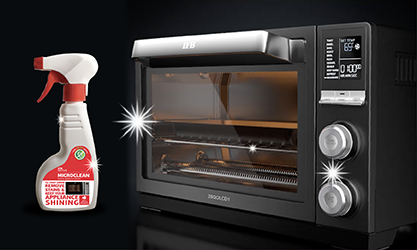 IFB ESSENTIALS
machine care
Specially formulated kitchen appliance cleaner for your Quartz oven and other appliances, home delivered and available online.