28QOLCD1
Product Category Name
Quartz Oven
uncompromise on
performance
The counter top IFB Quartz Oven with a Turbo Convect Fan, 4 Quartz heating elements and 11 preset functions, allows you to heat, cook, grill, bake and roast satisfying almost all your special cravings in minutes!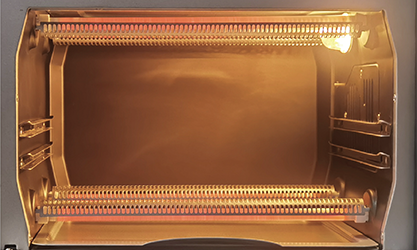 4 Quartz Heating Elements
40% fast heating
Specially designed Quartz Heating Mechanism with 4 power Quartz tubes that heat in seconds.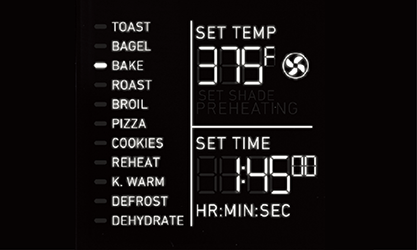 11 Preset Cooking Function
designed for convenience
Unique modes that not only let you bake, grill, roast, but also reheat, warm and dehydrate your food.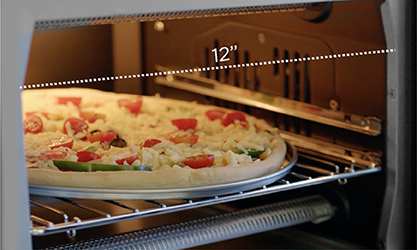 Extra Large Capacity
even fits a 12 inch pizza
Perfect for a larger get together or a big family.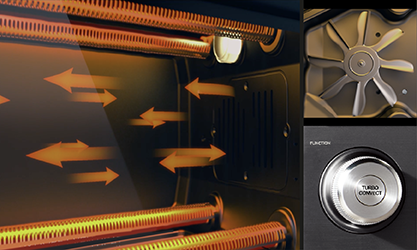 Turbo Convect Fan
superior grilling & roasting
Concealed high speed fan circulates hot air inside the oven with the control of a dedicated button.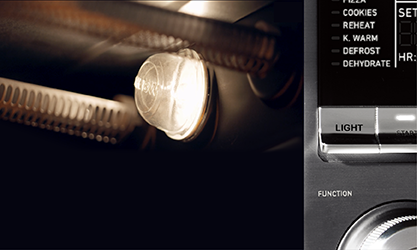 Cavity Illumination
powerful cavity illumination
Easily control the cavity illumination with a click of button.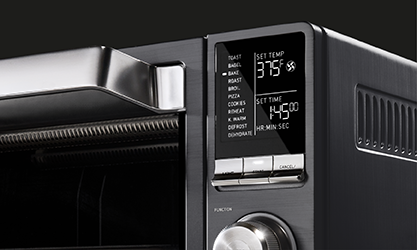 High Contrast LCD Display
crystal clear display
For intuitive control of all features and faster program selection.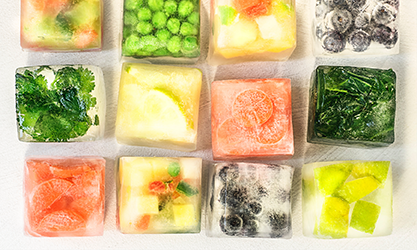 Defrost
enter weight & save time
Defrosting made easy. Enter the defrosting time and you're good to go!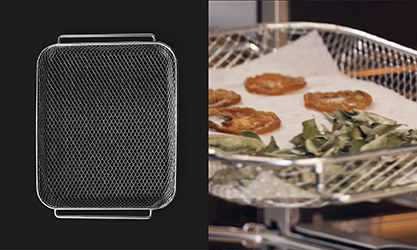 Dehydrate
enjoy seasonal ingredients all year long
Enjoy sun dried fruit, dry fruit and vegetables with the dehydrate rack and preset function.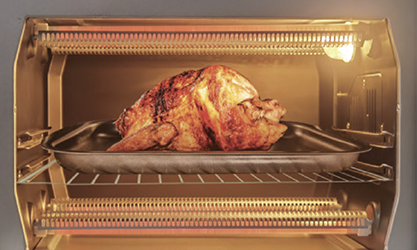 Reheat Food
no more soggy food
Reheat and retain the crispy and crunchy texture in your favourite foods.
Keep Warm
let food stay refreshed
Just serve your meals instantly without letting them go cold neither over cooked yet perfectly warm.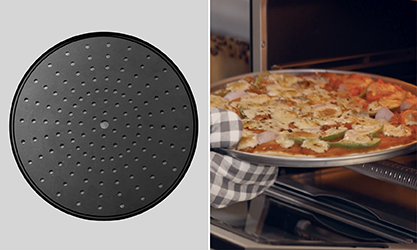 Pizza
specially for pizza fans!
This innovative function makes a crisp pizza base while keeping the toppings perfectly done, using a 12 inch pizza plate.
uncompromise on
aesthetics & ease of use
IFB Quartz Oven adds to the elegance of your kitchen with compact, space-saving design. Easy to operate with a function selector dial and easy to clean with removable racks and trays—this is a delightful piece of art to own and use.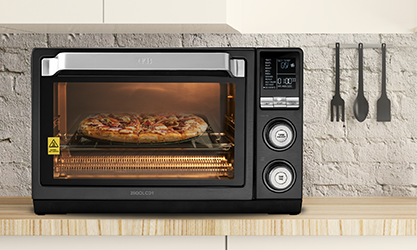 Space Saver
perfect for any kitchen
Modern and compact, not only looks good, but cooks even better.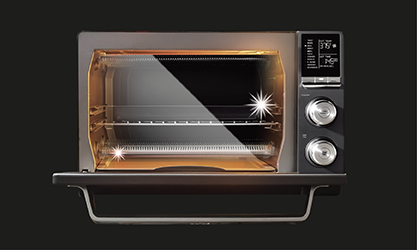 Oven Interior
easy maintenance
IFB Quartz Oven interiors are specially treated, making them easy to clean.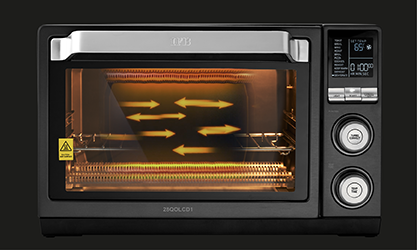 Fast Preheat
auto preheating with beep
Preheats the oven faster, so that dishes can start cooking at the right temperature immediately.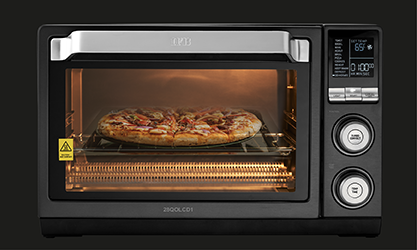 Oven Light
for better visibility
An illuminated chamber helps show the food while it is being cooked.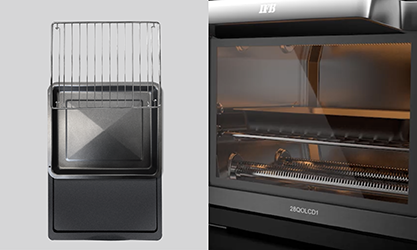 Baking Pan & Grid
easy baking & cooking
The pan collects oil dripping from food being cooked, while the grid enables easy placement of food inside the oven.
uncompromise on
peace of mind
The backup of a warranty, the ease of home delivery and the convenience of exchange offers.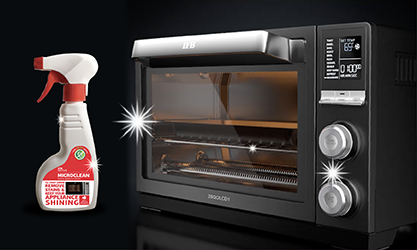 IFB Essentials
machine care
IFB's specially formulated kitchen appliance cleaner will keep your Quartz Oven shining. Available online and home delivered too.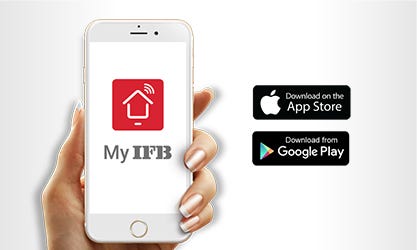 My IFB
updates, recipes, offers and the latest launches
Download the My IFB App and get connected—shop, cook, register your appliance, book a service.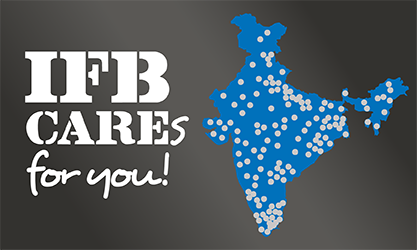 IFB Care
24x7 service support
Nationwide presence with 5,800+ technicians, across 9,000+ cities. Just call our helpline +91 080 695 45678/080 458 45678 or WhatsApp us on +91 9231004321.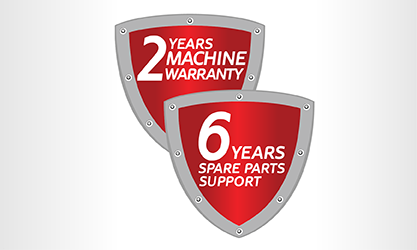 Warranty
we offer a super warranty!
IFB Quartz Oven is built to last with 2 years machine warranty and 6 years spare parts support.
General

Cavity In Cabinet Size (W x D x H - mm)

475 X 398 X 296

Installation Type

Plug and Start, Counter Top

Warranty

2 Years Comprehensive Warranty 6 years Spare Parts Support

Included Components

Quartz Oven, Pizza tray, baking tray, Dehydration rack, Grill rack, Crumb tray, user manual and recipe book

Aesthetics

Control Type

Control knob and Button

Key Features

Heater

4 Quartz Heaters (2 top & 2 bottom)

Technical Specifications

Power Source (V/HZ)

230/50
how can we care for you?
Bringing home an IFB Home Appliance actually means joining a family of 6 million that trust our commitment to excellence. Reach out for troubleshooting and service, stay updated about the latest offers and lots more. Set yourself free!