Planning to purchase an air conditioner? Here's why the all-new IFB FastCool – The Zero-Compromise AC is perfect for you to experience the best in air conditioning.
Here are the top reasons why you should buy an IFB AC:
Breathe Healthier Air with IFB FastCool AC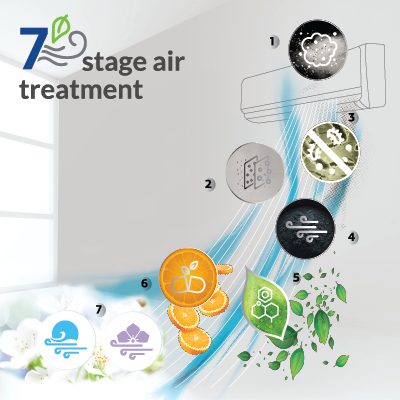 7-Stage Air Treatment: The IFB FastCool AC comes with 7-Stage Air Treatment, which comprises Dust Filter, PM 0.3 Filter, Anti-bacterial Filter, Activated Carbon Filter, Catechin Filter, Vitamin C Diffuser and Aroma Diffuser. These improve indoor air quality, helping you stay healthy and refreshed.
IFB FastCool AC Gives Excellent Cooling Performance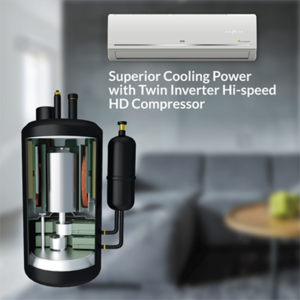 Superior Cooling Power with Twin Inverter Hi-speed HD Compressor: The powerful compressor cools even at 58 degree Celsius ambient temperature. Inverter technology is better than fixed speed as it offers faster, efficient and consistent cooling and saves power.
4 Way Auto Cooling: Ensures all corners of a room are cooled uniformly.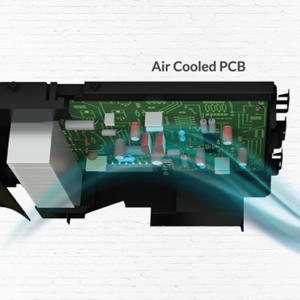 Air Cooled PCB: This feature keeps the ODU PCB cool, resulting in best AC performance.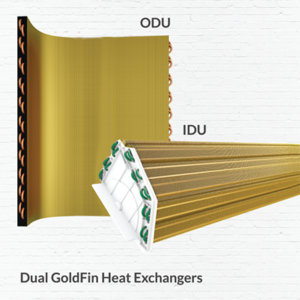 Dual GoldFin Heat Exchangers: The fins on both indoor and outdoor units are coated to improve heat exchange, which enhances cooling efficiency.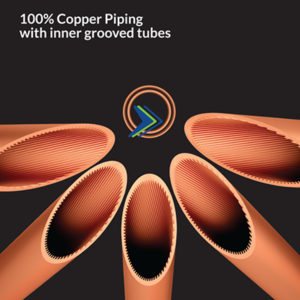 100% Copper Piping: All IFB air conditioners feature 100% copper piping for condenser, evaporator and interconnecting pipes, which is highly durable and results in fast cooling.
Get Unmatched Durability and Reliability with IFB FastCool AC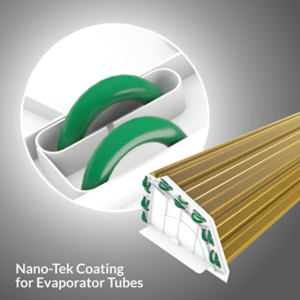 Nano-Tek Coating: This special coating protects the exposed evaporator tubes from corrosion, which can lead to leakage, less cooling and breakdown.
Unique ODU Stand with Stainless Steel Bolts: Specially designed IFB ODU stand ensures resistance against corrosion.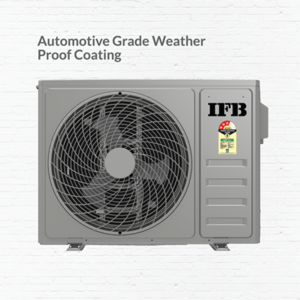 Automotive Grade Weather Proof Coating: This coating on ODU and stand offers protection from rust, dust and weather-related stresses.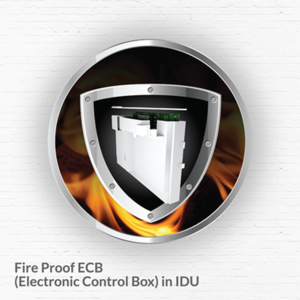 Fire Proof ECB: Safeguards the IDU ECB from heat, fire and corrosion.
Multiple AC Models to Choose From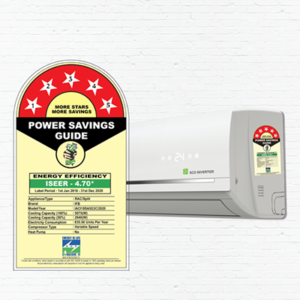 Rating: IFB ACs have a 3 Star and 5 Star rating. All ACs are ISEER compliant, offering higher energy efficiency.
Silver and Gold Series: IFB FastCool ACs are available in Silver and Gold series. The Silver series has a matt finish indoor fascia while the Gold series has a premium chrome strip on the indoor panel.
Capacity: The IFB FastCool comes in options of 1 Ton AC, 1.5 Ton AC and 2 Ton AC, catering to whatever is your requirement as per your space.
 Installation, Warranty, and Service
 Standard Installation: Standard AC installation (T&C apply) by a trained IFB technician.
3 Free Services: Three free services (two dry and one wet) can be availed within the first year of purchase.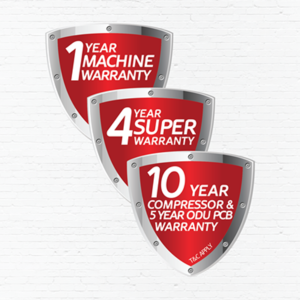 Warranty: 1-year comprehensive machine warranty, 4-year Super Warranty can be purchased at Rs. 899 + Taxes at the time of installation, 10-year compressor warranty and 5-year ODU PCB warranty (T&C apply).
Service Network: IFB has 900+ authorised service providers covering over 2500+ towns pan India, giving you complete peace of mind.
Buying the IFB FastCool – The Zero-Compromise AC
You can explore the IFB AC range. IFB air conditioners are also available at most IFB Points, our exclusive stores. Click here to access our Store Locator and find the IFB Point closest to you.