Kitchens come in all shapes and sizes. Utilizing the kitchen space effectively can sometimes be a challenge. With IFB's range of modular kitchens which can be adapted for your specific storage needs the task becomes less daunting. To begin with, here are some ideas to help optimize storage space in your kitchen.
In a small kitchen where space is limited using an open plan is the best way to go. Instead of cabinets which will occupy too much space, use open shelves, hooks and panels along the walls to store various kitchen equipments. A steel rail along the wall is ideal to hang large ladles and other odds and ends. In the same way a magnetic strip for knives will eliminate the need for a knife block which will occupy space on the work top.
Many kitchens are narrow so up is the direction you should be thinking in. narrow cabinets with a vertical orientation are the best bet for such kitchens.
In an Indian kitchen a lot of space is devoted to storing the numerous spices that go into our delicious food. Using narrow pull out drawer will help solve this problem. Spices can be easily stored in this space saving drawer to free up room for crockery and other kitchen equipment.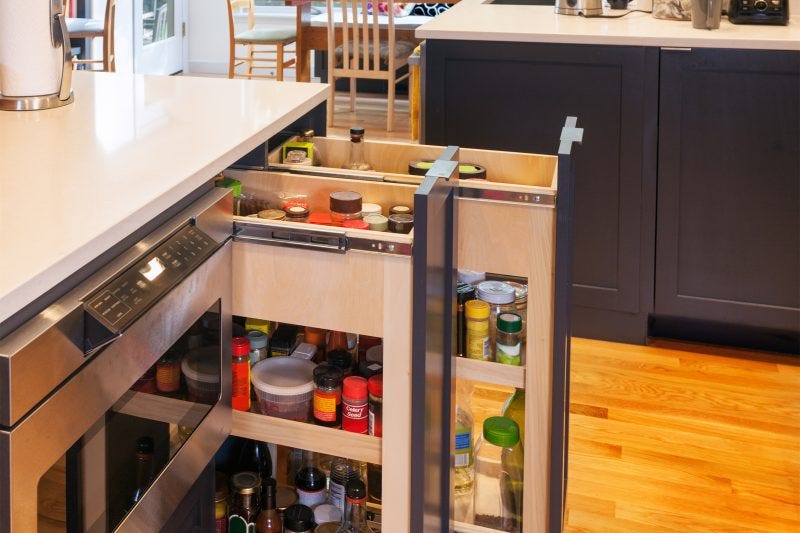 Mounting equipment like a microwave or oven on the wall will free up valuable work top space.
A pullout pantry will maximize space utilization and wire racks will prevent things from falling out.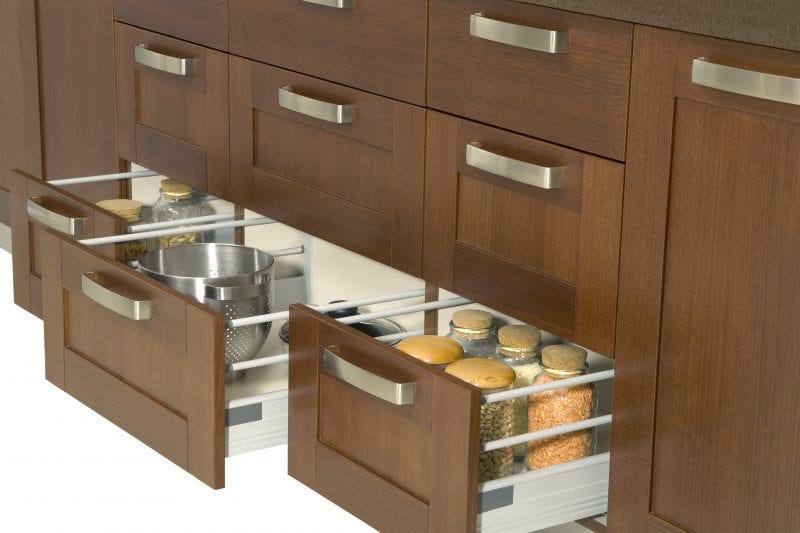 Peg board panels inside cabinets can be used to hang pans. This will allow more room for bigger kitchen utensils.
Dividers in the flatware drawer will reduce clutter and keep your cutlery well organized. Similarly, vertical drawers or dividers within a cabinet will work for storing trays.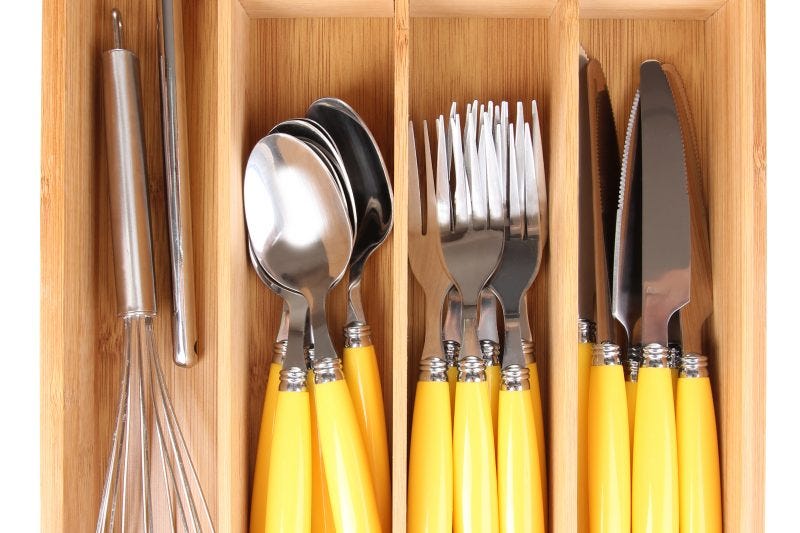 Installing carousel racks in corner cabinets increase storage space without increasing the dimensions of the cabinet. This can be done in other cabinets as well. It helps reach things at the back easily.
Many a time we forget about the space under the sink. This can be utilized for storing cleaning agents. Adding pegs will be helpful to hang gloves, scrubs and the like.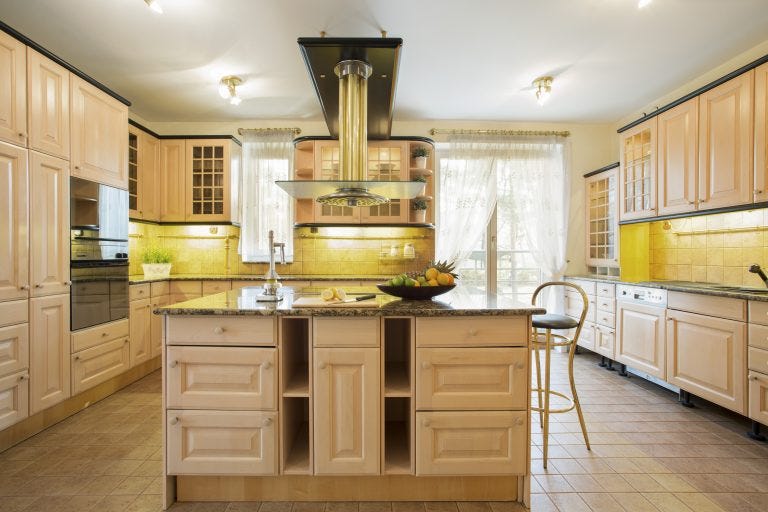 You can also neatly tuck away your kitchen disposals in a secret pull out drawer just below your counter top. This allows you to put away you cleaning materials, broom sticks and also serves as good storage space.
A kitchen island, either fixed or on wheels is another excellent storage option. Installing a bottle rack will be helpful to most. The shelves can be used to stack up cook books, glassware or other odds and ends.
Making the best of your kitchen space can be achieved with some forethought and innovative designs from IFB. These modular kitchens are not only efficient and stylish but can be modified to suit any kitchen and any budget.
You can also get free design consultations for your Kitchen. Just write to us at web_support@ifbglobal.com.