The festive season of Navaratri, Durga Puja, Dussehra, Diwali, Christmas and New Year ushers in the auspiciousness of bringing home something new. Purchases made during these festivals are associated with good luck and prosperity, and most of us wait all year around and look forward to this auspicious period of buying.
Savings, Safety, Service ... Reasons to Buy from IFB Point
Whether you are planning to buy a home appliance on Dhanteras or looking at Diwali gift ideas for your loved ones, here are some reasons why you should head to an IFB Point for your festive purchase.
'Shop Safe' at an IFB Point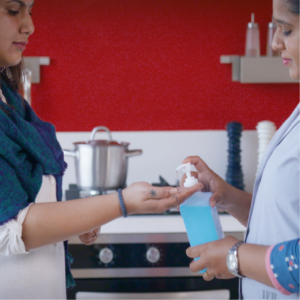 In the context of COVID-19 pandemic, we understand that you may have reservations about safety while shopping at stores. For us, it is about your 100% safe shopping experience. All employees at IFB Points follow in-store safety protocols, including daily temperature checks, filling a health check sheet, wearing masks, frequent handwashing, sanitizing and maintaining social distancing. Daily and frequent sanitization of the store is also carried out, especially for high-touch surfaces such as entry door, work stations, furniture, computers, card swipe machines and other items.
Explore Entire Range of IFB Products
Compared to other outlets where only a few IFB products are on display, IFB Points are exclusive stores that showcase the exhaustive IFB product portfolio spanning laundry, kitchen and living solutions. These include products from Washing Machines, Clothes Dryers, Air Conditioners and Dishwashers to Microwave Ovens, Hobs, Chimneys and the entire IFB Essentials range of fabric care, dish care and machine care products.
Choose from Multiple Models and Variants at IFB Points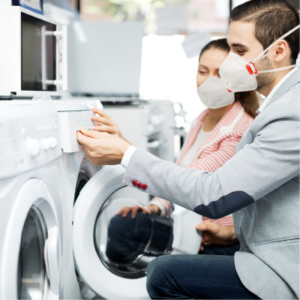 You get a much better choice before making a purchase with multiple models available for any product category. Whether it's a washing machine, air conditioner or dishwasher, IFB Points display everything from a top-end variant loaded with the choicest features to base models for budget purchases, ensuring your every need is catered to.
IFB Point CSRs Help You Make an Informed Decision
Dedicated Counter Sales Representatives (CSRs) present at IFB Points are trained to answer all your product queries, assisting you in all ways possible and helping you make an informed decision through personalised attention. If you need clarifications on what product, variant or features will best suit your laundry, kitchen or living requirement, IFB Point CSRs will go to great lengths in explaining, offering comparisons and helping you get complete clarity.
Discover Technology and Virtual Reality at IFB Points
 You can get an up-close and inside-out view of a product with virtual reality (VR) technologies and demo videos at many IFB Points. Experience the innovation and technology that go into making IFB home appliances and do a thorough exploration before you make your buying decision.
Exclusive Showcase of IFB Modular Kitchens
For those planning a new home purchase this Navaratri or looking to upgrade their kitchens this festive season, you can explore the entire range of IFB Modular Kitchens at many IFB Points. Choose from decor that blends with your home or experiment with the many options available for design, shutters, countertops, handles and lighting – and watch your kitchen become the cynosure of everyone's eyes during festivities, family get-togethers and video calls.
Spice Secrets Cooking Classes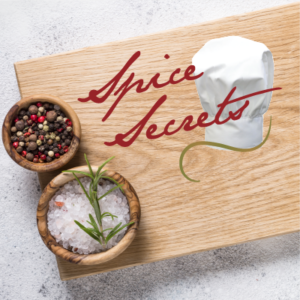 IFB Points across India play host to cooking classes under the signature IFB Spice Secrets program. In these classes, you can learn healthy microwave recipes, meet chefs, ask questions and serve up food in style at home. Taking into consideration social distancing and assembly regulations, these classes are currently being offered live on Instagram @IFBSpiceSecrets.
Undiluted IFB-Only Experience
We take pride in our patrons the same way we take pride in our products. For us, a consumer is the beginning of a durable relationship that lasts years, sometimes decades. An undiluted, IFB-only experience is what IFB Points aim at delivering to our existing customers and someone walking in our store for the very first time.
IFB Points have Pan-India Presence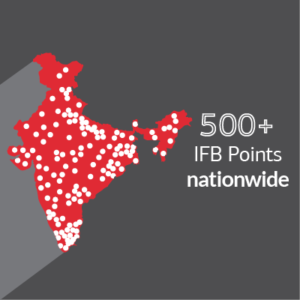 There are more than 500 IFB Points across India and the footprint is expanding constantly in an attempt to reach out to you and serve you better. Click here to access our Store Locator and find the IFB Point closest to you.
IFB Point Exclusive Festive Deals and Discounts
Throughout the festive season from Navratri to New Year, you can avail exclusive deals, exchange offers and discounts on a range of IFB products at an IFB Point near you.