Rice is one of the staple foods in Indian cuisine, consumed in all regions of the country in different avatars. Although rice is consumed year-round, the festive season sees this humble grain take an exotic form quite often. Whether it is delicious biryanis or pulaos on Durga Puja, Dussehra and Diwali, comforting fried rice or plain rice to go with your festive dishes, preparations from this ingredient are as varied as they are delectable.
Take these steps while cooking rice to ensure that your rice recipes are tasty, healthy, beautiful in presentation, and just perfect for your festive celebrations.
Use Leftover Water to Cook Rice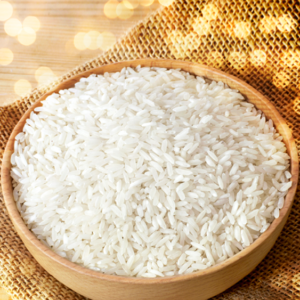 Instead of using stock cubes to enhance the flavour of pulao or fried rice, use leftover water in which you have boiled rice, vegetables, etc. This way, you can consume healthy, water-soluble nutrients and also enjoy the added flavour.
Add Green Chilli for Flavour and Presentation
While making rice for pulao or biryani, add one green chilli while boiling it. Acetic acid in the chilli not only enhances flavour but also makes the rice whiter due to its bleaching quality.
Cook Rice Partially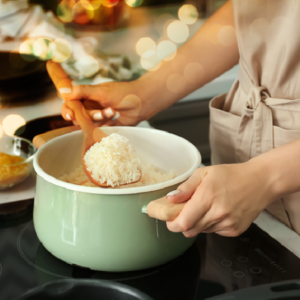 For recipes such as fried rice, mix vegetable pulao or biryani, always cook rice partially or ¾th to avoid breaking while tossing, mixing or final cooking.
Soak Rice before Cooking
It is always good to wash and soak the rice in water for some time while preparing a dish. This helps in faster cooking and reduces energy consumption.
Pre-cook Rice for Use Later
For making pulao or biryani, pre-cook the rice and store in the refrigerator. Just before use, open it up so the rice easily disintegrates. Cold rice not only gives good identification of grains but also does not overcook or turn starchy.
Add Salt While Cooking Rice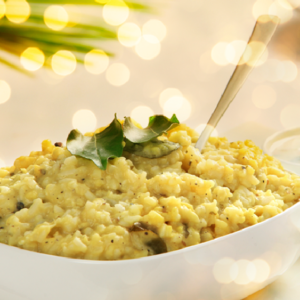 Add a small amount of salt while cooking any kind of starches, including rice. This ensures even cooking and enhances the flavour and is also an efficient way of balancing sugar and salts in the body fluids.
Use Stock for Making Biryani or Pulao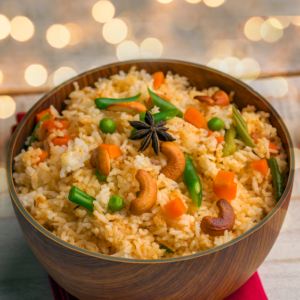 To make pulao or biryani, use rice or vegetable stock instead of water. It is healthy and enhances the flavour of the dish.
Just follow these easy cooking tips and see how your rice recipes turn more delicious, nutritious and presentable for your festive spread of Durga Puja, Dussehra or Diwali.
Stay Home, Stay Safe … Cook Healthy!