More than one hundred years ago, wealthy American socialite Josephine Cochrane unveiled the World's first pressure induced, hand operated mechanical dishwasher in Chicago, Illinois. While prevention of her delicate chinaware from breakage due to hand washing was the main driving force, relieving tired housewives from the chores of washing dishes after a meal significantly contributed to the rising popularity of the dishwasher.
So much so, a study conducted in the United States and Germany twenty years ago revealed more than 70 per cent of households had a dishwasher installed. Then came the coronavirus. As the pandemic broke out in 2020, there has been a surge in demand for dishwashers in most countries especially, China, India and Japan. Investing in a dishwasher has been a consumer choice given that washing temperatures reaches 70 degrees Celsius and therefore destroys 99 per cent of all germs!
---
The perennial debate on the superiority of hand wash and machine wash appears to have been settled once and for all .Recent researches conducted by Trond Moretro, a research scientist at Nofima, a Norwegian food Research Institute and published online in the Journal of Applied Microbiology reveal a disturbing scenario. Salmonella and other bacteria grow and survive better in sponges. A single sponge can harbor a higher number of bacteria than there are people on Earth. Salmonella can rapidly spread from sponge to hands, kitchen surfaces and equipment
and potentially make people sick. It's all got to do with humid conditions. The sponge accumulates food residues which are also food for bacteria, leading to rapid bacterial growth. Marcus Egert, a microbiologist at Furtwangen University in Villingen-Schwenningen, Germany who was not involved in the study, concludes: "There's hardly any sterile surface at home, but the kitchen sponge is probably the most densely populated item at home".
---
Here's the good news.
INVEST IN A DISHWASHER.
There's never been a more compelling and decisive set of reasons of buying one!
There are, nevertheless, a couple of important points one needs to look into before making the choice. Keep in mind that technological advancements have significantly influenced the lifestyle change which, in turn, has made us more health conscious. We keep a watch on our dietary practices, monitor blood pressure levels as well as blood sugar levels and regularly do physical exercises. Sustaining this "fitness regime" calls for optimal time management. A dishwasher is a major solutions provider to this time management conundrum. A paradigm shift has happened from traditional sponge-brush hand washing to fully automated dishwashing. It is vitally important, therefore, to make some a priori studies.
FIRST AND FOREMOST,
CHECK THE EXPERIENCE OF
THE MANUFACTURER:

How long have they been in the Dishwashing business to understand the operating process and consumer requirements?
---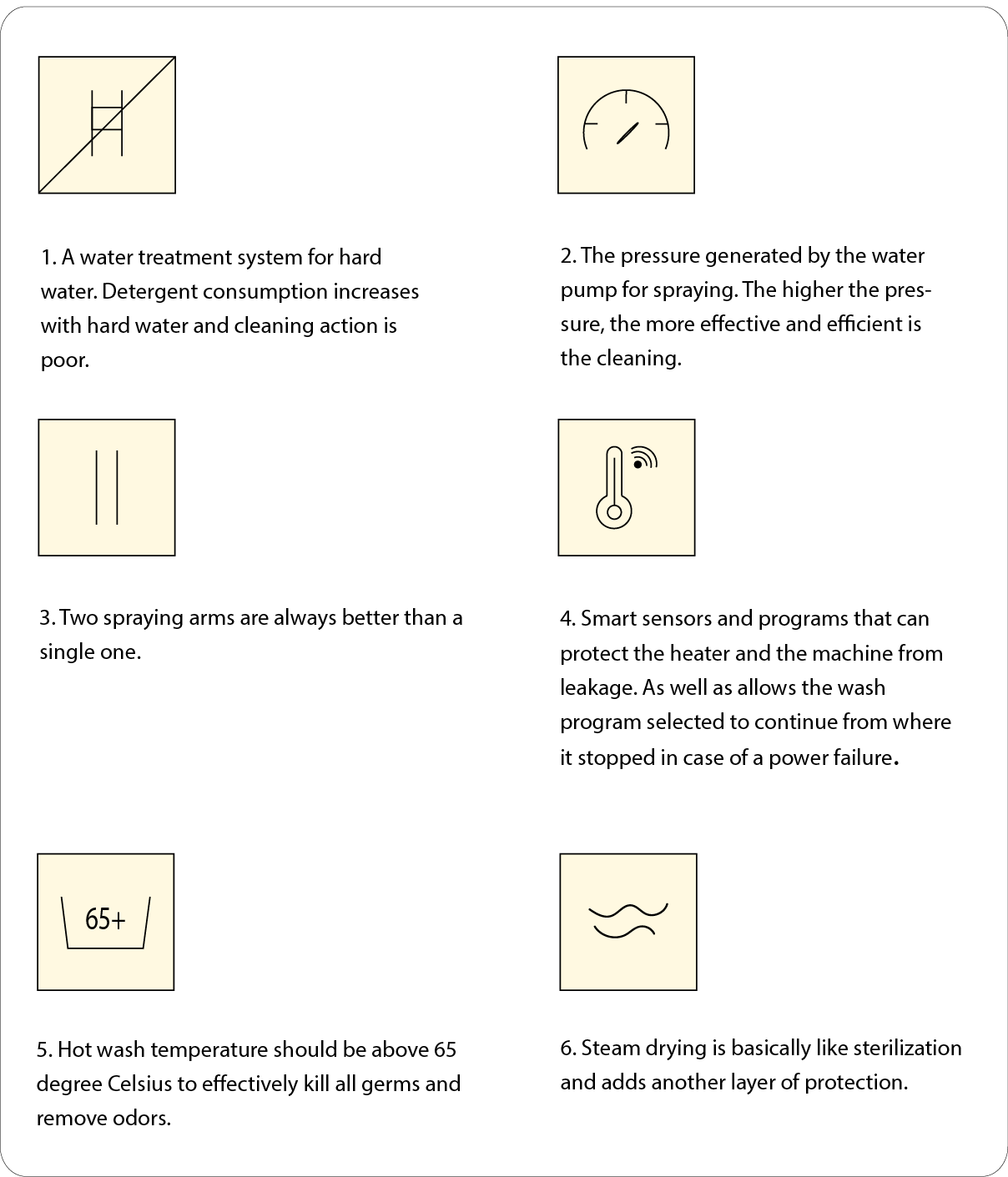 ---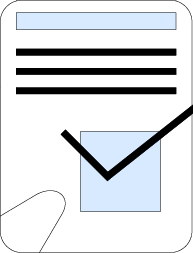 CHECK THE WARRANTY. IT SHOULD BE COMPREHENSIVE

Third examine the parts support program along with the warranty. At no conditions, 8-10 year part support program tells you that the machines are long lasting
---
FOURTH, LOOK FOR THE ENERGY RATING.
IT SHOULD BE RATED A++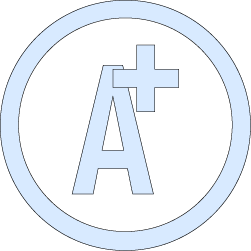 ---
LEFT TO ME I WOULD CHOOSE THE GRAPHITE GREY IFB NEPTUNE VX+.

It's the one with a 15 place setting and meets all the conditions I have written above.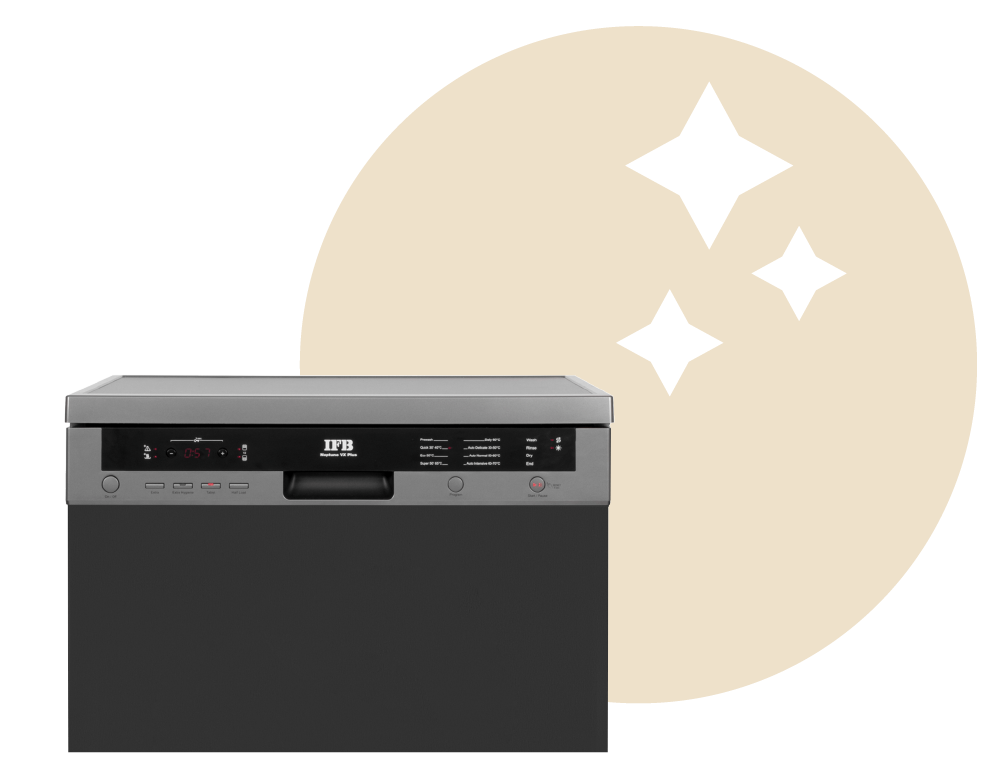 ---
HOWEVER, DO REMEMBER A COUPLE OF BEST PRACTICES: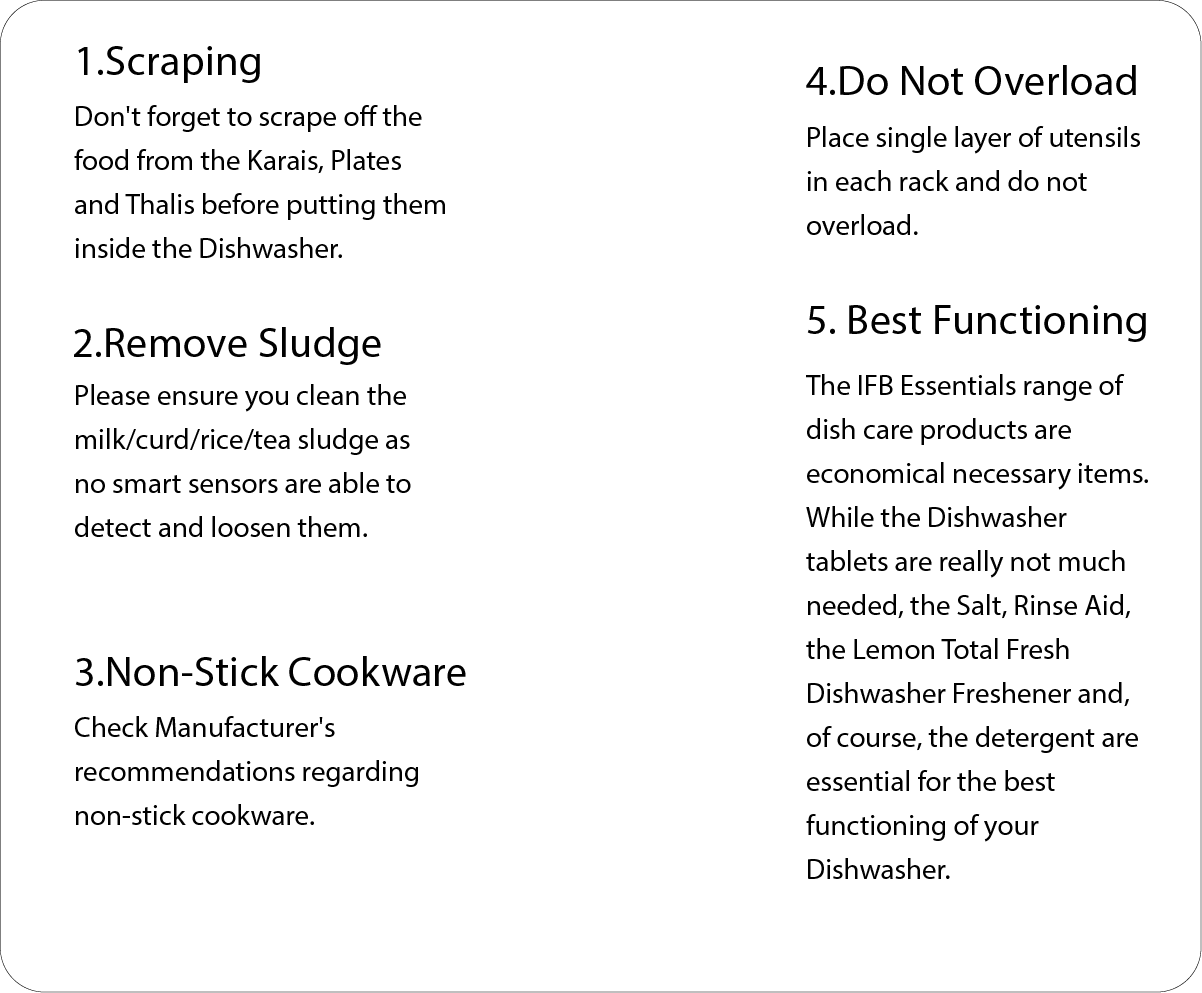 ---
THERE YOU HAVE IT!
DISHWASHING NIRVANA IN
IFB NEPTUNE VX+