TL - RES 6.5 kg Aqua
Specification
6.5 kg | 720 rpm | Light Grey
Product Category Name
Top Load Washing Machine
uncompromise on
removing stains & dirt
Innovations that upgrade your laundry experience.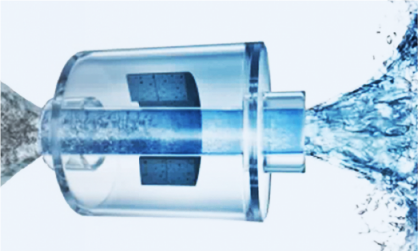 Aqua Energie
enhances detergent action
Water is energised by this built-in device. The filter treatment dissolves detergent better to give clothes a softer wash.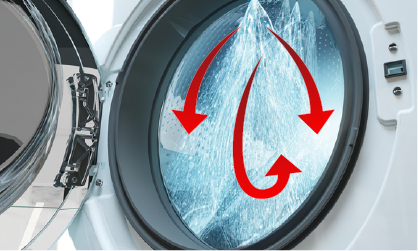 3D Wash
dynamic wash system
Soaks clothes thoroughly to deliver an excellent wash.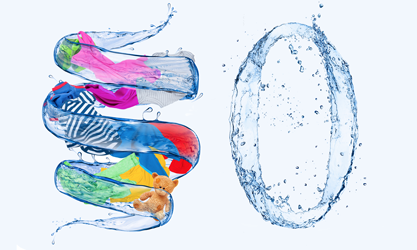 Bi-Axial Movement
thorough soaking, better washing
Enables both vertical and horizontal movement of clothes in the drum for uniform soaking and washing.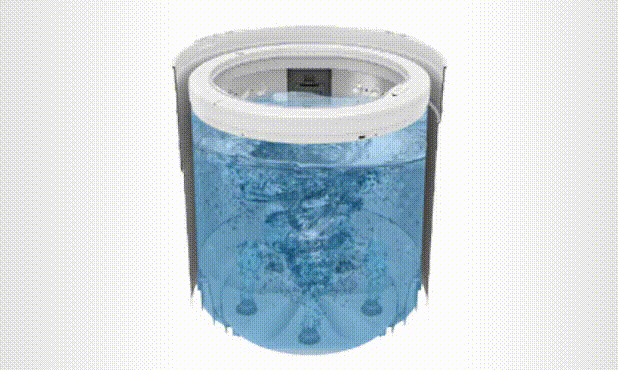 Triadic Pulsator
tough on dirt, gentle on clothes
Soft scrub pads remove stubborn dirt. Powerful Swirl Jets dislodge dirt from fabrics. Mechanical Centre Punch action pushes out the dirt.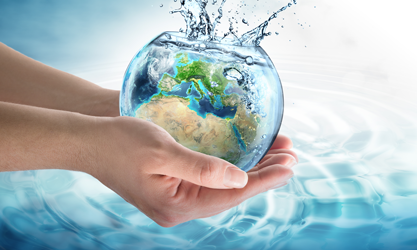 Smart Sense
smart savings inbuilt
An inbuilt smart sensing mechanism automatically weighs the load and adjusts settings accordingly to save water and detergent.
uncompromise on
peace of mind
The backup of a warranty, the ease of home delivery and convenient exchange offers.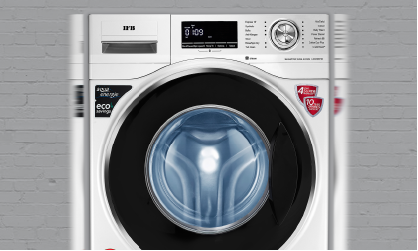 Auto Imbalance Vibration Control
increases stability
Smart sensing mechanism to detect and correct any imbalance during spin.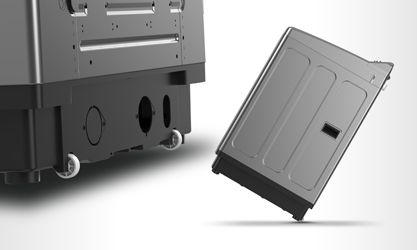 Ease Of Mobility
laundry on wheels
Just tilt the machine backwards and roll it to move it around. Two wheels at the back of the machine enable quick mobility.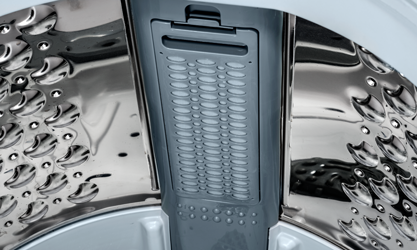 Lint Tower Filter
removes microfibres
Traps lint and loose microfibres during washing, which otherwise are drained, affecting the environment. Easily removed for cleaning.
Energy Rating
maximum savings
5 Star Energy Rating as per BEE.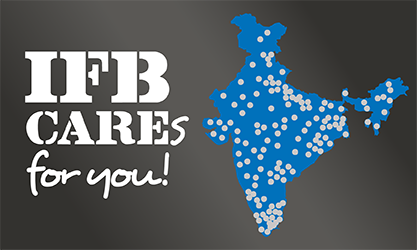 IFB Care
24x7 service support
Nationwide presence with 5,800+ technicians, across 9,000+ cities. Just call our helpline +91 080 695 45678/080 458 45678 or WhatsApp us on +91 9231004321.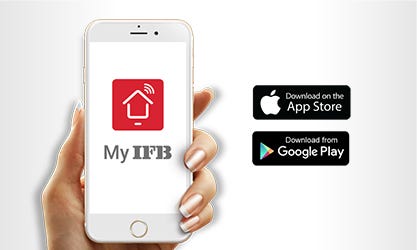 My IFB
updates, recipes, offers and the latest launches
Download the My IFB App and get connected—shop, cook, register your appliance, book a service.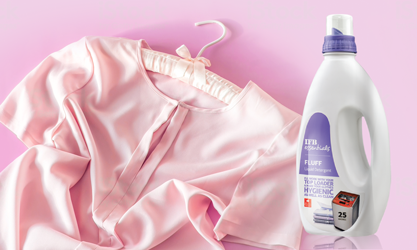 IFB Essentials
fabric care
Specially formulated detergent, conditioner and other laundry solutions for IFB Top Loads.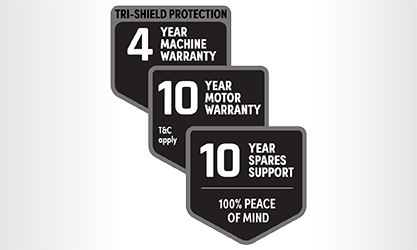 Warranty
we offer a super warranty
IFB Washing Machines are built to last with a first-of-its-kind 4 year comprehensive warranty and 10 year warranty on the motor.
General

Dimensions (W x D x H - mm)

570 x 590 x 950

Warranty

4 Years Super Warranty + 10 Years Spare Parts Support + 10 Years Motor Warranty

Included Components

User manual + Warranty card, washing machine, Hose drain, hose inlet, back cover

Performance

Energy Rating* (As per BEE Energy Rating)

5

Water Consumption (L/kg/cycle)

18

Energy Consumption (kWh/kg/cycle)*

0.013

Aesthetics

Inner Tub

Stainless Steel

Control Type

Membrane with Tactile Switch

Key Features

Other Features

Machine Level Indicator

Yes

Program Memory Backup

Yes

Safety Features

Auto Imbalance System

Yes

High low voltage protection

Yes

Wash Programs

Wash Program Options

Water Inlet Selection/Temperature (°C)

Cold

Technical Specification

Water Supply (Bar)

0.3 - 10

Power Supply (V, Phases, Hz, A)

220 - 240, Single Phase, 50, 16

Manufacturing,Packaging & Import Details

Manufacturer's Details

IFB Industries Limited, L1 Verna, Goa, India - 403722

Packer's Details

IFB Industries Limited, L1 Verna, Goa, India - 403722
how can we care for you?
Bringing home an IFB Home Appliance actually means joining a family of 6 million that trust our commitment to excellence. Reach out for troubleshooting and service, stay updated about the latest offers and lots more. Set yourself free!