GS-T-PL
Product Category Name
Wall Mounting Chimney
uncompromise on
health & hygiene
IFB Chimneys with larger air volume exhaust enable better removing of odours, fumes and heat, while an inbuilt heater removes trapped oil efficiently for smooth performance.
Powerful motor
High Performance Airflow
Exhausts larger volumes of air, enabling better suction of odours, fumes and heat during deep frying to keep kitchen air fresh.
Fresh Air Circulation
quickly removes pollutants
Ensures your cooking space remains clean and healthy.
uncompromise on
performance & ease of use
Made of glass and stainless steel, IFB Chimneys look stunning in any kitchen. Switch them ON using gesture or touch control to enjoy thoughtfully appointed features such as Delay Switch Off Timer and Zonal extraction.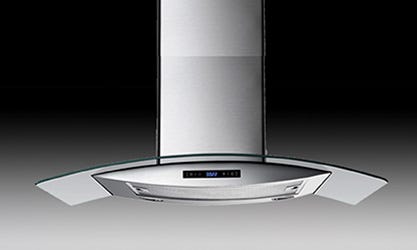 Double Duct Cover
better aesthetics
Enables enhanced appeal during the ducting process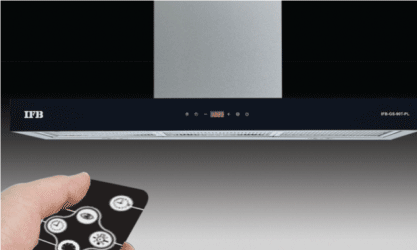 Remote
ease of use
A handy remote enables the chimney to be controlled with greater convenience.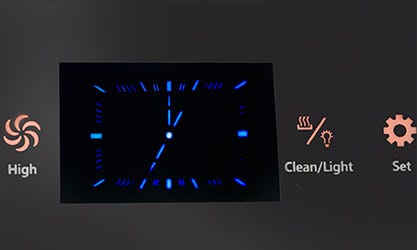 Delay Switch Off Timer
keeps the kitchen smelling fresh
After switching off, the chimney stays on for 1 minute to remove any lingering food odour.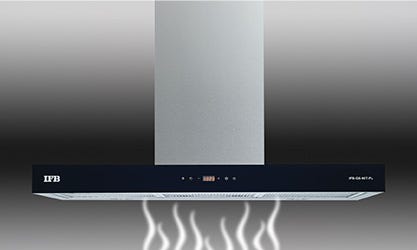 Auto Eye Function
all day freshness
In standby mode, a sensor detects smoke below the chimney and switches it ON.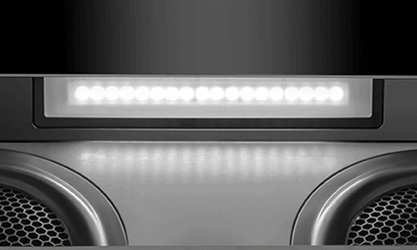 Uniform Illumination
better visibility
High grade LEDs light up the area under the chimney, where the room lighting is dim.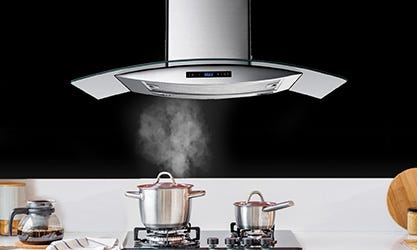 Recirculation
filters & recycles air
Perfect for homes where air cannot be vented through a duct. An additonal carbon filter absorbs pollutants and the fresh air is recirculated.
uncompromise on
peace of mind
The backup of a warranty, the ease of home delivery and convenient exchange offers.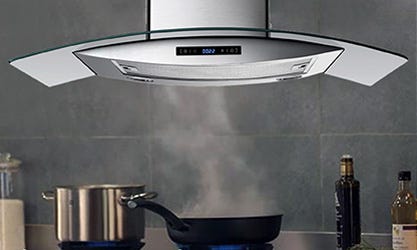 Build Quality
international robust design
Stylish design with a durable finish, adding to the kitchen's elegance.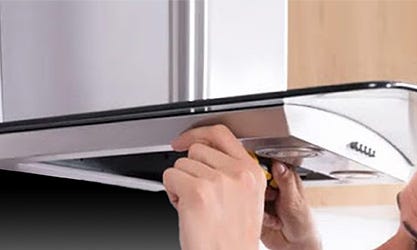 Expert Installation
easy set-up
Installed by authorised IFB trained service technicians.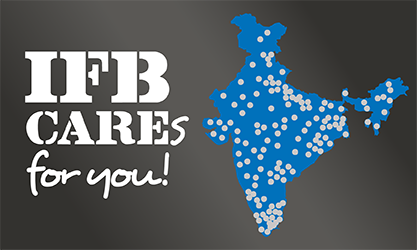 IFB Care
24x7 service support
Nationwide presence with 5,800+ technicians, across 9,000+ cities. Just call our helpline +91 080 695 45678/080 458 45678 or WhatsApp us on +91 9231004321.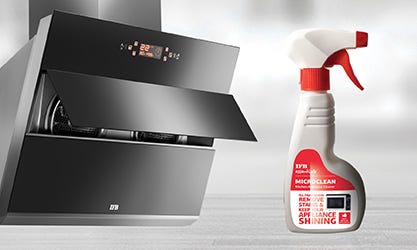 IFB Essentials
machine care
Specially formulated appliance cleaners and other kitchen solutions for IFB Chimney.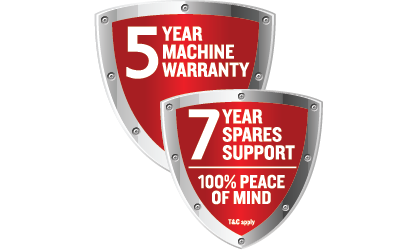 Warranty
we offer a super warranty
IFB Cooker Hoods are built to last with 5 years warranty 7 years spare part support. 100% Peace of mind.
General

Warranty

5 Years Warranty 7 Years Spares Support

Included Components

Cooker Hood, SS Duct Cover, Reducer(4/6 inches), Wall Screws, Warranty book

Aesthetics

Form/Design

Decorative Inverted T Shape Chimney

Control Type

Electronic Feather Touch Controls

Performance

Max Air Flow (m³/hr)

1050

Light Power(W/light bulb)

2 * 2

Minimum Air Outlet (mm)

120/150

Key Features

Double Duct/Big Duct Cover

Yes

Delay Switch off Timer

Yes

Auto Eye Function For Smoke Detection

Yes

Manufacturing,Packaging & Import Details

Importer's Details

IFB Industries Limited, L1 Verna, Goa, India - 403722
how can we care for you?
Bringing home an IFB Home Appliance actually means joining a family of 6 million that trust our commitment to excellence. Reach out for troubleshooting and service, stay updated about the latest offers and lots more. Set yourself free!
IFB Appliances All rights reserved © 2023