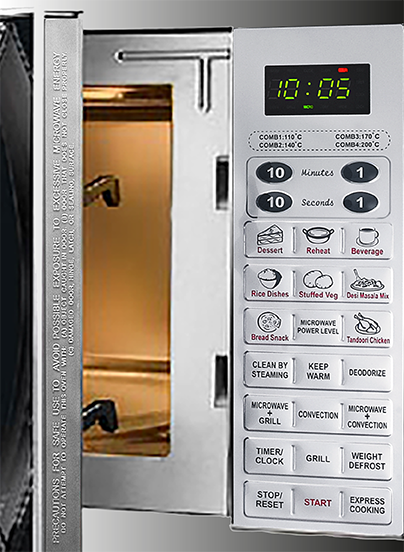 Ah, the life of a party host. As charming as it sounds, it's not always as smooth as a well-aged scotch. The impromptu gatherings, the laughter echoing around the house, and friends and family bonding over food – it's beautiful chaos. But amidst this joyous commotion, there's an unwelcome guest: the kitchen dread. The last-minute dash to cook up a storm or the anxiety of serving reheated, lacklustre food can dampen your festive spirit.
Fear not! The IFB convection microwave oven is here to rescue you from these culinary conundrums. If you've ever found yourself browsing for a kitchen microwave oven or thought about clicking that "buy microwave online" button, then this is your sign. The convection microwave oven price is a small trade-off for the convenience, versatility, and above all, the mouth-watering deliciousness it brings to your table. The IFB convection microwave is the unsung hero of the party scene, designed to keep your celebrations going without a hitch.
Join us as we explore why this fantastic appliance deserves a place of honour in your kitchen.
Understanding the Basics of a Convection Microwave Oven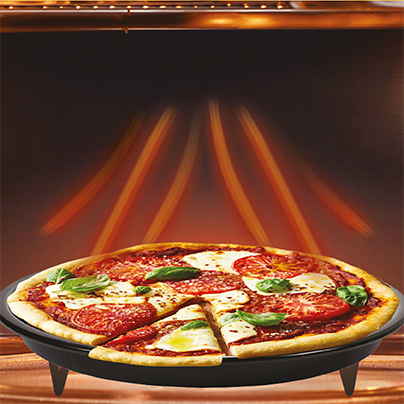 Ever wondered what makes a convection microwave oven stand out in the world of culinary appliances? Let's unravel the mystery. A standard microwave warms your leftovers, melts butter, and quickly prepares frozen meals. But the IFB convection microwave goes leaps and bounds beyond this. With an additional heating element and a fan, it circulates hot air evenly around the cavity. This unique feature allows you to bake, roast, and even crisp food, all with a home-cooked touch. This kitchen microwave oven cooks faster by leveraging the convection element and microwave concurrently. The bonus? It comes with racks that let you prepare multiple dishes at once, making it an ideal ally for your grand parties. Upgrading to a convection microwave is like appointing a versatile personal chef in your kitchen.
Unique Features That Make a Convection Microwave Stand Out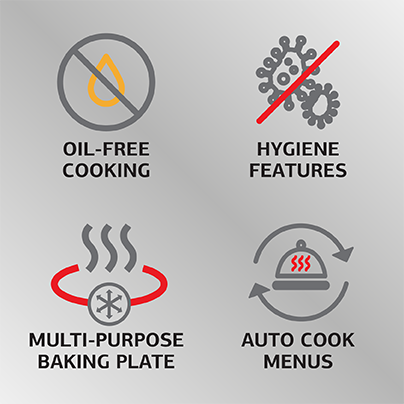 Unveiling the unique features that make the IFB convection microwave oven a standout performer in your kitchen:
Faster Cooking: With its capacity to bake and roast up to 25% faster than traditional ovens, you can say goodbye to long cooking times.
Oil-Free Cooking: Its innovative Oil Free Cooking technology allows you to cook almost everything - from baking cakes, bread and cookies to grilling patties, kebabs, veggies, and roasting a whole chicken - using minimal or no oil. This makes for healthier, guilt-free feasting.
Hygiene-Oriented Features: The kitchen microwave oven has Steam Clean, Disinfect, and Deodorize functions. These features ensure your microwave stays clean and germ-free, contributing to your family's health.
Flexible Cooking: Its combination of cooking and multi-stage cooking features offers versatility and reduced cooking time. This convenience is a game-changer when you have multiple dishes to prepare.
Diverse Cooking Modes: The Double Grill and Rotisserie features make cooking a wide variety of recipes a breeze, enhancing your culinary repertoire.
Added Convenience: Functions like Fermentation, Delay Start, Auto Reheat, and Keep Warm bring convenience into your kitchen.
Auto Cook Menus: The Auto Cook menus for various cuisines are perfect for those days when you want to try something new without the stress of looking up recipes.
Safety Features: The Child Safety, Overheating Protection, and Sensor Malfunction Protection features ensure your cooking experience is safe and stress-free.
Energy Efficient: The Power Save mode significantly reduces energy consumption, making this convection microwave oven an eco-friendly choice.
Investing in this microwave convection oven is a decision you won't regret. So, when you decide to buy a microwave oven online, remember, it's not just a purchase - it's an upgrade to a healthier, more efficient lifestyle.
Versatility of Cooking with a Convection Microwave Oven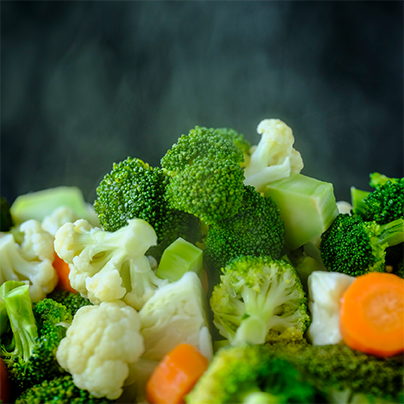 One of the most remarkable aspects of owning an IFB convection microwave oven is its incredible versatility. Whether you're preparing delectable lasagna, steaming nutritious vegetables, or even baking fresh bread, your kitchen microwave oven becomes an all-in-one cooking companion. And the best part? With the Oil Free Cooking technology, you can create healthier versions of your favourite recipes. So, the next time you decide to buy a microwave online, remember the versatile cooking possibilities that come with the IFB convection microwave oven. It's not just an appliance; it's a gateway to a gourmet adventure..
The IFB Advantage: Why Choose an IFB Convection Microwave Oven
Choosing an IFB convection microwave oven is not just about bringing home a kitchen appliance; it's about adopting a lifestyle of effortless culinary prowess. This oven exemplifies IFB's unwavering dedication to quality, efficiency, and convenience, aligning perfectly with the demands of Indian households and their love for diverse cuisines.
With many cooking options, such as baking, grilling, roasting, and much more, this oven works harmoniously to deliver home-cooked meals that impress every time. Its unique features, like Oil Free Cooking, and advanced hygiene-oriented functions ensure taste, health, and safety. Also, get access to a treasure trove of healthy, oil-free recipes for you to try from
IFB Spice Secrets
program.
The
IFB advantage
doesn't stop at versatility. Each convection microwave is designed with cutting-edge technology and user-friendly design.
Essentially, you're getting more for less — more quality, efficiency, and convenience — at a highly competitive convection microwave oven price.
Experience the convenience of thoroughly and evenly cooked food, all in a few moments.