23BC4
Specification
23 L | Convection | Black
Product Category Name
Convection Microwave
uncompromise on
taste & health
Cook healthy and eat healthy with oil free cooking that enhances nutrition and the taste of your food.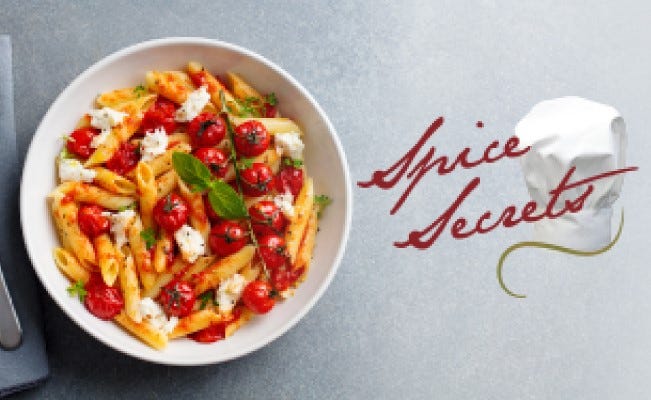 IFB Spice Secrets
gourmet meals at home!
Set yourself free with a variety of recipes ready in minutes. Dish up your favourites in a Microwave Oven!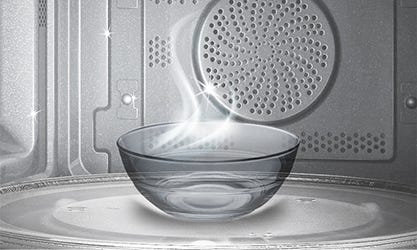 Steam Clean
after spicy & oily food
Frees your microwave of grease and food odour in a matter of minutes using steam. Ideal after cooking or heating spicy or oily food.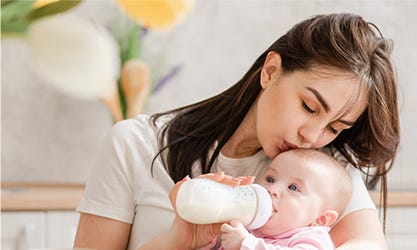 Disinfect
baby bottles & utensils
Complete germ care for dishes and little one's essentials, sterilised in minutes.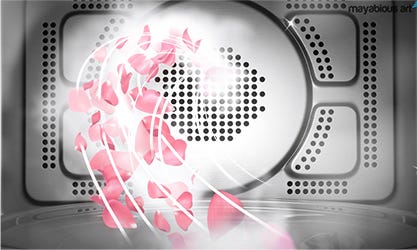 Deodorise
removes odours
Ensures every meal starts germ-free and fresh by removing stale odours from inside the microwave.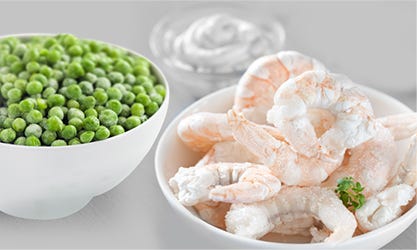 Auto Defrost
enter weight & save time
Blends the magic of microwave and grill modes to cook and brown delicious meals.
uncompromise on
performance & convenience
Discover the magic of combination cooking, explore with different modes and grill to perfection-enjoy the ease of being a microwave chef!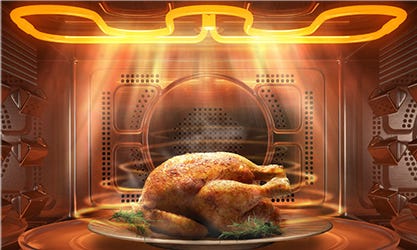 Combination Cooking (Convection+ Microwave)
cook & bake evenly
Cook and brown delicious meals blending the magic of convection and grill modes.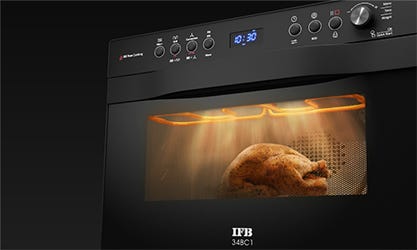 Multi-Stage Cooking
auto-set in different modes
Stores 3 types of cooking cycles in its memory. Screen reader support enabled.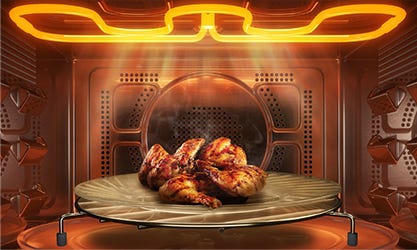 Combination Cooking (Grill + Microwave)
cook & grill evenly
Blends the magic of microwave and grill modes to cook and brown delicious meals.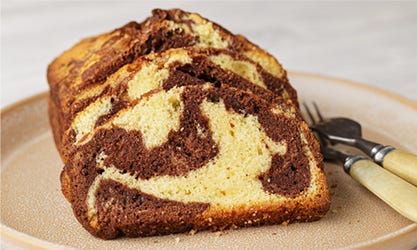 Grill Mode
kebabs & cakes!
Enjoy well-done food in minutes as the double grill function works to distribute heat evenly.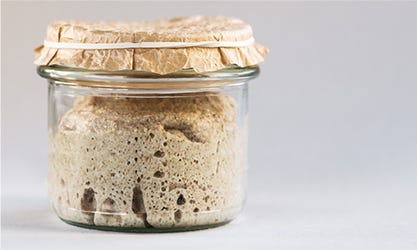 Fermentation
doughs & batters
Ferment dough, batter or dairy products at your leisure.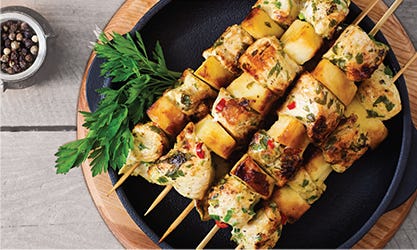 Auto Cook Menus
gourmet or snacky?
Standard menus to help you explore new flavours and menus in the comfort of your home. Everything from kebabs, pizzas or popcorn!
Temperature Setting
control the heat
11 temperature levels for flexible cooking or heating options.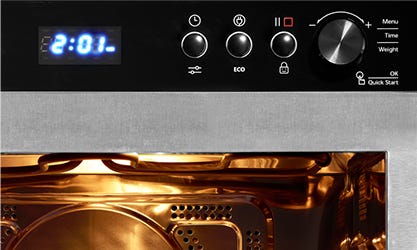 Power Levels
flexibility at your fingertips
Vary the heat according to your dish; make overcooking a thing of the past.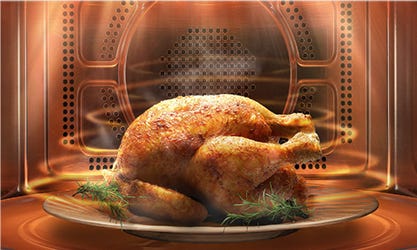 Auto Reheat
hot food on demand
Reheats the food with auto programmed time and power levels.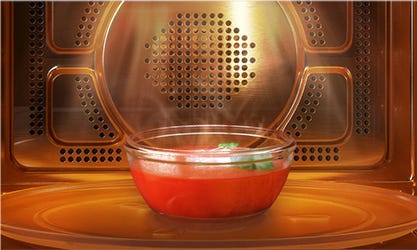 Keep Warm
up to 90 minutes
Uses a low power level to keep the temperature of your food warm without overcooking it.
uncompromise on
peace of mind
The backup of a warranty, the ease of home delivery and convenient exchange offers.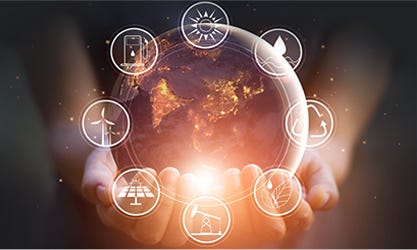 Power Save
helps save energy
A variable energy saving feature that offers pre-set choices depending on your menu.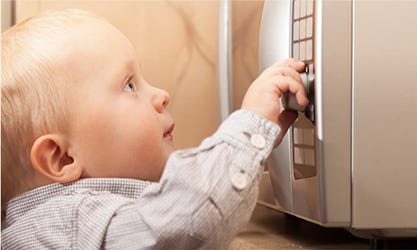 Child Lock
essential if you have kids!
This safety feature prevents microwave accidents when you've got children around.
Overheat Protection
prevents damage to laundry
Ensures safe drying of clothes by maintaining the temperature within a certain limit.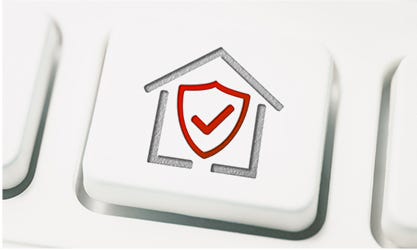 Sensor Malfunction Protection
safety first
Helps keep your home safe.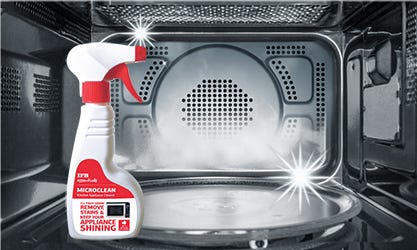 IFB Essentials
machine care
Specially formulated kitchen appliance cleaner for your microwave and other appliances.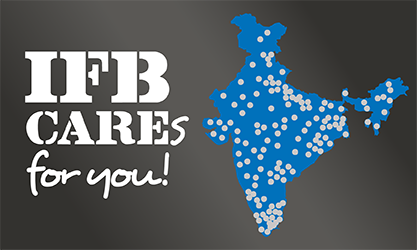 IFB Care
24x7 service support
Nationwide presence with 5,800+ technicians, across 9,000+ cities. Just call our helpline +91 080 695 45678/080 458 45678 or WhatsApp us on +91 9231004321.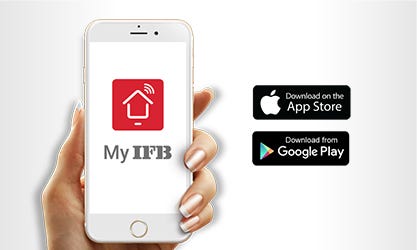 My IFB
updates, recipes, offers and the latest launches
Download the My IFB App and get connected—shop, cook, register your appliance, book a service.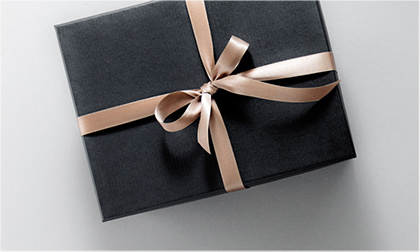 Exchange Program
round the year
Offers great value, making it easy to upgrade while also ensuring eco-friendly disposal of electronic components.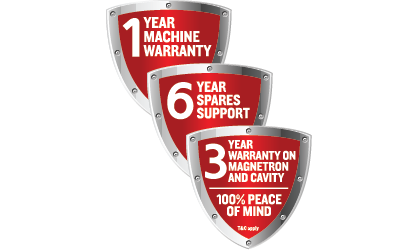 Warranty
we offer a super warranty
Our machines are built to last with 1 year machine warranty and 6 year spare parts support.
General

Dimensions (W x D x H - mm)

281 x 483 x 390

Installation Type

Free Standing

Warranty

6 Years Spare Parts Support; 1 Year Comprehensive + 3 Years on Magnetron & Cavity

Included Components

Microwave oven, Roller ring, Glass tray, User manual, Leaflet, High rack, Low rack, Baking plate

Performance

Microwave Output (Watts)

900

Aesthetics

Colour

Black + Floral Design

Key Features

Auto Defrost

Weight Defrost

Combination Cooking (Convection + Microwave)

4

Combination Cooking (Grill + Microwave)

2

Temperature Setting

10 (110 - 200)

Safety Features

Overheating Protection

Yes

Sensor Malfunction Protection

Yes

Intelligent System Cooling

Yes

Other Features

Timer Option

Digital Timer

Express Cook/Quick Start

Express Cook

Technical Specifications

Microwave Frequency (MHZ)

2450

Power Source (V/HZ)

230-240/50

Microwave Power Consumption (Watts)

1400

Convection Power Consumption (Watts)

1850

Grill Power Consumption (Watts)

950

Manufacturing,Packaging & Import Details

Importer's Details

IFB Industries Limited, L1 Verna, Goa, India - 403722
how can we care for you?
Bringing home an IFB Home Appliance actually means joining a family of 6 million that trust our commitment to excellence. Reach out for troubleshooting and service, stay updated about the latest offers and lots more. Set yourself free!
IFB Appliances All rights reserved © 2023