Product Category Name
Built-in Oven Convection
uncompromise on
performance
IFB Built-in Hob's brass burner are resistant to corrosion and high temperatures and includes safety features like Flame Failure Safety Device.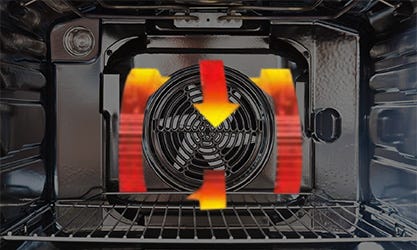 Turbo Heater & Fan
ensures even cooking
The turbo heater and fan (ring heater) generates hot air that gently circulates around the oven.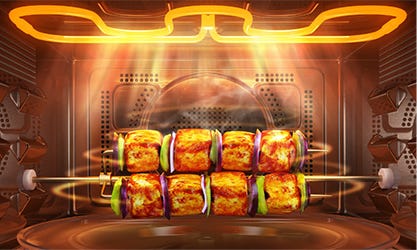 Rotisserie
deliciously crispy food
Satisfy barbecue cravings. Perfect grilling every time! Ideal for kebabs and tikkas.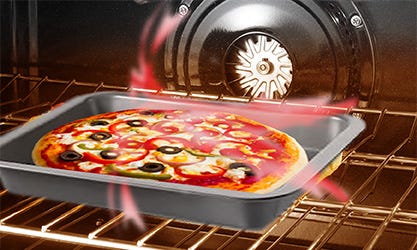 Powerful Fan
better & even cooking
A 6-blade fan circulates hot air inside the oven.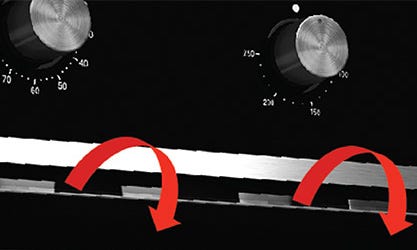 Tangential Ventilation
enhanced oven performance
Creates a flow of air between the muffle and framework, reducing the temperature of the oven's external surfaces.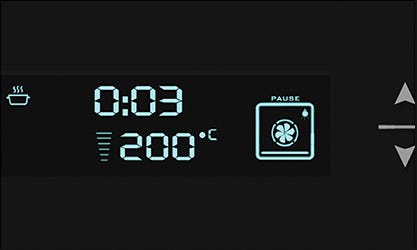 Programs (7, 11, 13)
designed for convenience
IFB Built-in Ovens offer the highest number of the programs in India.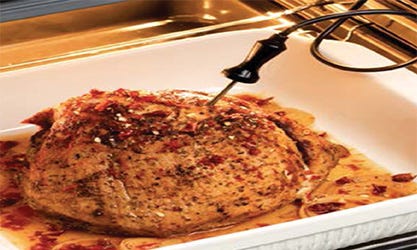 Meat Probe
for perfect dishes
enables checking the temperature of whole roasts without opening the oven door.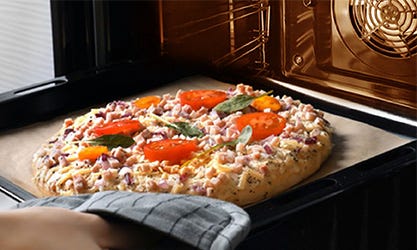 Pizza Function
specially for pizza fans
This innovative function provides a crisp, golden pizza base while keeping the toppings moist.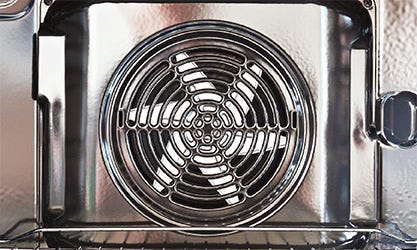 Cooling Fan
cools oven after use
A powerful fan forces hot air out of oven through tangential ventilation.
uncompromise on
aesthetics & ease of use
Tastefully designed enamelled IFB Built-in Hobs with bevelled edges add a touch of elegance to the kitchen and support round bottomed vessels used in Indian cooking.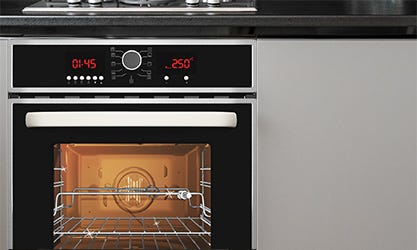 Glass Finish With Stainless Steel Trim
aesthetic design
Adds to the elegance of your kitchen.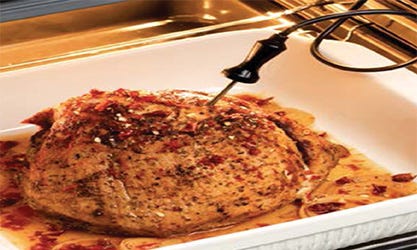 Meat Probe
for perfect dishes
enables checking the temperature of whole roasts without opening the oven door.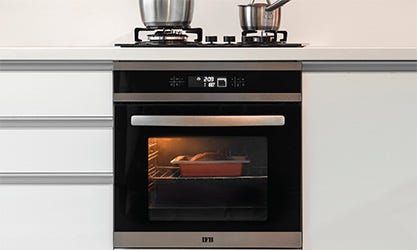 Space Saver
perfect for any kitchen
Enables an organised and integrated modular kitchen.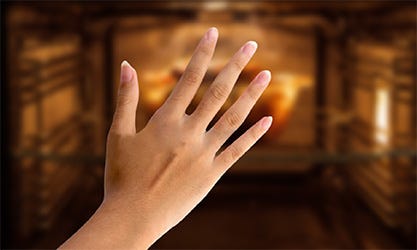 Triple Glass Thermal Insulation
lowers front glass temperature
Three glass layers, including an inner thermo-reflective glass, ensure the front glass is cool to the touch.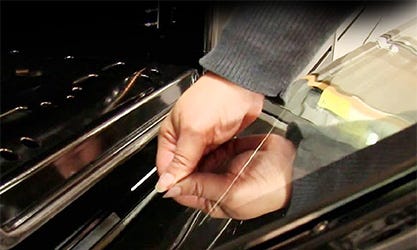 Full Glass Inner Door
easily removable for cleaning
Allows a view of the interior while cooking and can be easily removed for regular cleaning.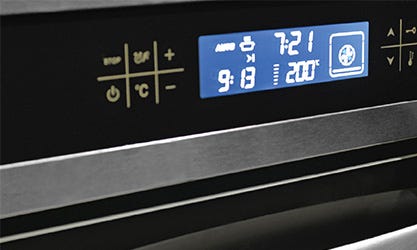 Fast Pre Heat
starts at the perfect temperature
Pre heats the oven faster, so that dishes can start cooking at the right temperature immediately.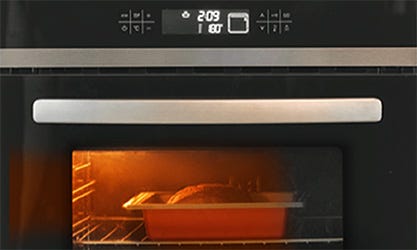 Oven Light
better visibility
An illuminated chamber helps show the food while it is being cooked in the oven.
Drip Pan And Grid
easy baking & looking
The pan collects oil dripping from food being cooked, while the grid enables easy placement of food inside the oven.
uncompromise on
peace of mind
The backup of a warranty, the ease of home delivery and convenient exchange offers.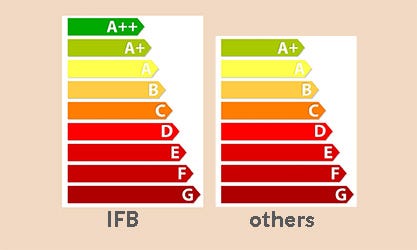 'A Class' Energy Efficiency
uses less than 1 unit/hour
Better cooking performance with the lowest energy consumption.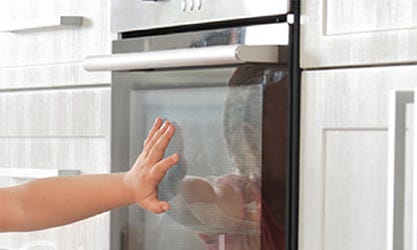 Child Lock
essential for homes with kids
This safety feature prevents accidents when there are children around.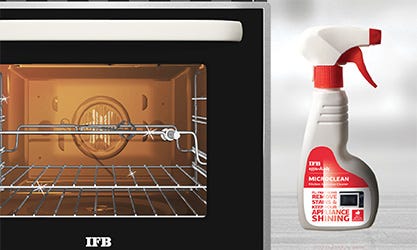 IFB Essentials
machine care
Specially formulated kitchen appliance cleaner for your built-in oven and other appliances.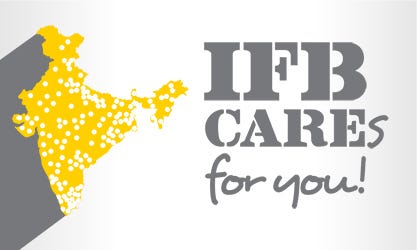 IFB Care
24x7 service support
Across 2,500+ cities nationwide, supported by our helpline. Just call 1860 208 5678.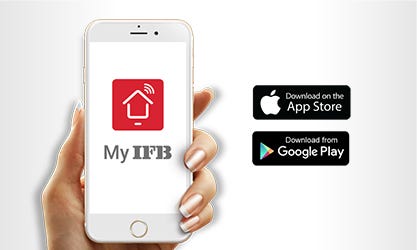 My IFB
updates, recipes, offers and the latest launches
Download the My IFB App and get connected—shop, cook, register your appliance, book a service.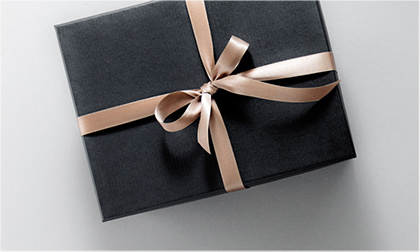 Exchange Program
round the year
Offers great value, making it easy to upgrade while also ensuring eco-friendly disposal of electronic components.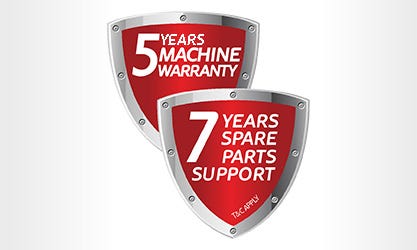 Warranty
peace of mind
IFB Built-in Ovens are built to last with a comprehensive 5 years warranty.
General

Size (W x D x H - mm)

594 x 540 x 595

Cavity In Cabinet Size (W x D x H - mm)

560 x 560 x 590

Installation Type

Built In

Warranty

7 Years Spares Support; 1 Year

Aesthetics

Color

Black Glass Finish with Chrome Trim

Control Type

Full Touch Control

Key Features

Tangential Ventilation

Yes

Easy to remove inner glass

Yes

Dripping pan & Grid

1 & 2

Safety Features

Triple Glass Thermal Insulation

Yes

Technical Specifications

Convection Power (W)

2000

Power Source (V/HZ)

230/50-60

Manufacturing,Packaging & Import Details

Importer's Details

IFB Industries Ltd